De GC en the art of the deal in 2018
De juridische omgeving van de onderneming speelt een cruciale rol bij onze advisering bij financiële transacties en herstructurering. Welke trends zijn voor de GC in 2018 van belang op het gebied van overnames, waardebepaling en financiële herstructurering? Graag kijken wij vooruit naar 2018, om relevante ontwikkelingen uit ons vakgebied voor de GC te duiden.
Bij de recente GCN-bijeenkomsten is de belangrijke rol van de GC bij crucial conversations binnen de onderneming nadrukkelijk aan de orde gekomen. Zeker bij complexe financiële transacties zijn juridische aspecten van groot belang en zou de GC wat ons betreft altijd betrokken moeten zijn. De GC kent immers de juridische positie en structuur van de onderneming als geen ander en de GC is bij uitstek bekend met de juridische en compliance omgeving van de onderneming. Hieronder zal een aantal soorten transacties worden uitgelicht die in 2018 extra relevant zijn voor de GC.
Ten eerste is in 2018 wederom een recordaantal overnames te verwachten. Op dit moment draait de fusie- en overnamemarkt op volle toeren en de meeste indicatoren wijzen op een verdere groei van deze trend. De kans is daarom groot dat in 2018 een bovengemiddeld aantal GC's betrokken wordt in een M&A-projectteam. Het is onze ervaring dat de rol van de GC zeker niet beperkt moet blijven tot de legal due diligence. De GC kan een sleutelrol vervullen bij het koppelen van interne en externe specialisten en het bewaken van interne besluitvorming en procedures. Wij verwachten vanuit onze transactieadviesgroep dan ook in 2018 weer intensief met GC's samen te zullen werken bij due diligence trajecten en andere overname gerelateerde activiteiten.
Een tweede trend is het toenemend belang van interne en externe verantwoording op het gebied van alle mogelijke soorten van waardebepaling. Zowel een verschuiving van waarde (activa) tussen vennootschappen als de fiscale verhanging van vennootschappen binnen een groep, dienen goed te worden onderbouwd. Dit is ook het geval bij de bepaling van de vergoeding voor minderheidsaandeelhouders bij uitkooptrajecten. Op dit moment is een aantal procedures bij de Ondernemingskamer aanhangig, waarbij onderzoek wordt gedaan naar mogelijk wanbeleid bij de onderneming. Een voorafgaande grondige onderbouwing van de waardebepaling door externe adviseurs had veel problemen worden voorkomen. De GC kan een belangrijke signalerende rol spelen bij het voorkomen van dergelijke problemen en aandringen op het inschakelen van een externe waarderingsexpert.
Tot slot is op het gebied van de financiële herstructurering van bedrijven nieuwe wetgeving op komst. Als het aan de wetgever ligt, wordt het in Nederland spoedig mogelijk om buiten insolventie via een dwangakkoord schulden te saneren en te herstructureren. Op 5 september 2017 is hiertoe het Wetsvoorstel Homologatie Onderhands Akkoord (WHOA) ter consultatie neergelegd (tot 1 december 2017). Een dergelijk akkoord biedt een oplossing voor ondernemingen die op zichzelf rendabele activiteiten hebben, maar die vanwege een te zware schuldenlast toch insolvent dreigen te raken. De voorgestelde wet beoogt het reorganiserend vermogen van bedrijven te verbeteren om faillissementen te voorkomen. Hoewel het nog een wetsvoorstel betreft, is deze ontwikkeling goed nieuws voor ondernemingen in zwaar weer en is het zeker de moeite waard voor GC's om op dit gebied in 2018 een vinger aan de pols te houden.
Samenvattend zijn voor de GC vanuit ons vakgebied de volgende ontwikkelingen uiterst relevant: een toenemende M&A activiteit voor de GC, een groeiend belang van externe verantwoording bij waardebepaling met een signalerende rol van de GC en de ontwikkelingen rond WHOA bij herstructurering van activiteiten.
Een goed 2018 gewenst!
Over de auteur: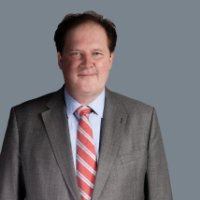 Mr.drs. Tjebbe de Jong is werkzaam bij Alvarez & Marsal Valuation Services, specialisten op het gebied van waardebepaling bij transacties, conflicten of voor accounting doeleinden.