GC aan het woord: Caroline Bruins van Unica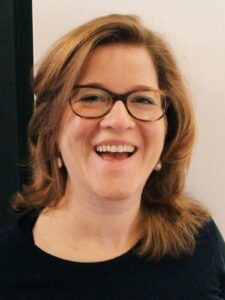 General Counsel Caroline Bruins
Bij welk bedrijf werk je?
Ik werk bij Unica. Als technisch dienstverlener realiseert Unica alle technische oplossingen voor uw gebouwen. Wij doen dit vanuit een netwerk van bedrijven, die allemaal onafhankelijk kunnen opereren maar ook middels integrale dienstverlening alle diensten vanuit één loket kunnen aanbieden. Met zijn werkzaamheden draagt Unica bij aan maatschappelijk relevante thema's op het gebied van veiligheid, comfort & gezondheid, ICT, energie en duurzaamheid. Er zijn ondertussen ruim 2.200 medewerkers werkzaam bij Unica, verspreid over 17 locaties. In 2017 heeft Unica een verbreding van de aandeelhoudersstructuur gerealiseerd en heeft investeringsmaatschappij Triton een meerderheidsbelang in Unica genomen. De familie Van Vliet, die de afgelopen 65 jaar het eigendom van Unica in handen had, blijft betrokken als grootaandeelhouder. In die combinatie verwacht Unica de komende jaren verdere te groeien, zowel autonoom als via acquisities, waarbij het behoud van de sterke cultuur, decentraal leiderschap en het karakter van een familiebedrijf belangrijke speerpunten zijn.
Welke rol vervul je als GC binnen Unica?
Ik ben General Counsel bij Unica. In de afgelopen jaren werd ik ondersteund door een breed netwerk aan advocaten en adviseurs, waarmee we onder meer de eigendomswijziging en diverse overnames hebben begeleid. Verder ondersteun ik bij het afsluiten van de grotere contracten en beleidsmatige juridische zaken, zoals de implementatie van de AVG. Vanaf 1 maart wordt het team uitgebreid met een bedrijfsjurist om de juridische activiteiten binnen Unica verder te stroomlijnen.
Hoe zie je jouw werk als GC veranderen?
In onze maatschappij lijkt het of veel problemen en uitdagingen opgelost worden door het opstellen van meer regels. Dit leidt tot het steeds prominenter worden van een gebied als compliance. Naast de ondersteuning van de business betekent dit ook dat de GC zich vaker bezig houdt met beleid, kennis en bewustzijn. Dat beperkt zich niet alleen tot het toetsen van contracten aan de actuele wet- en regelgeving, maar richt zich juist op het slaan van de brug tussen de business en de juridische kant van onze maatschappij en het bedrijfsleven.
Wat zie je in jouw werk momenteel als belangrijke uitdaging(en)?
In een dynamische en ondernemende organisatie als Unica is het altijd de uitdaging om op het juiste moment de business te adviseren over een overeenkomst of claim. Daarnaast zijn wij op dit moment druk bezig met de implementatie van de AVG. Hoewel de theorie redelijk duidelijk is, is de implementatie in de praktijk zeer complex.
Hoeveel tijd besteed jij aan de strategische positionering van jouw bedrijf ?
Als General Counsel sta ik de directie bij in het invulling geven aan de buy & build strategie die Unica hanteert. De wens en keuze om te focussen op omzetgroei en rendement hebben vanzelfsprekend ook vele juridische consequenties en hebben impact op de risico's. Daarnaast staat de maatschappij voor grote uitdagingen, zoals de energietransitie. Unica gelooft dat techniek daar een grote rol in kan spelen. Unica heeft een leidende positie om organisatie te helpen de duurzaamheidsambities waar te maken, variërend van een label C garantie om te komen tot energieneutrale gebouwen tot het initiëren van ketensamenwerking om klimaatdoelstellingen te realiseren. Vanuit mijn juridische expertise kan ik deze transitie goed ondersteunen en eraan bijdragen om met Unica en voor onze klanten een blijvende impact te maken.