Legal & IT: Diversity in people, diversity in success
Technology has played a huge role in changing the way we work and who we work with. It is now easier than ever to work internationally- email, video calls, and cloud-based computing all make it possible to connect with colleagues and clients regardless of distance and time-zone.
In turn, this has changed the way companies are expanding. Multinationals wishing to expand their operations and enter new markets once had to physically be present in a country. They opened fully-staffed offices, taking on the risks associated with running and salary costs. However, digital technology has given companies the tools to operate globally without incurring these costs. Companies can respond to demand from new markets with flexibility and agility, hiring specialist local talent (such as regional management) whilst running other functions from a central location.
For example, finance teams can be resident in one country but process invoices from all over the world. Similarly, virtual teams of other support services such as human resources can work across territories. If a new office is opened in a new territory, there is no need to hire locally.
Despite there being less of a need for physical offices, it is more important than ever to have a fully-diverse workforce in order to successfully grow, compete and sustainable succeed as a company..
What is diversity?
The word diversity has certain connotations. Many people think of diversity purely along identity politics lines; with race and gender being the most commonly understood definitions. However, whilst gender and racial equality are incredibly important, diversity can mean something much broader. It can mean people who have different technical and legal skills, language abilities, nationalities and cultural backgrounds.
For General Counsel working across territories, diversity is beneficial as having a range of experts can help with understanding the legal and cultural nuances of other jurisdictions. For example, a GC may have qualified in Germany and be familiar with German and EU law but be responsible for operations in the UAE. A diverse team can be a useful resource in ensuring compliance and local business customs.. A diverse Legal Team also implies nowadays that you need to have team members with different skill sets as before, f.e. communication and IT wise . Soft skill requirements of legal team members will therefore become more important in order to built truly diverse legal teams.
Are workplaces becoming more diverse?
From the perspective of an ediscovery consultant, we have undoubtedly increased the diversity of our workforce over the past few years. Ediscovery started out as a primarily US-based industry, working mostly on behalf of litigation lawyers. In the early days, those working in ediscovery primarily shared this background; legally-educated, technically-minded American professionals with a specialist interest in litigation.
Fast forward a few years and we currently have 43 offices in 19 countries, employing around 1,300 employees. In expanding to new territories, we have needed to bolster our workforce to respond to the needs of our clients. A significant proportion of our clients come to us for assistance with cross-border regulatory investigations. This requires teams of professionals from around the world to come together and the old profile of a typical ediscovery consultant is no longer relevant.
We have become more diverse in our expertise; many of our consultants have a background in competition law or compliance. Additionally, as technology has developed and data volumes have increased, accessing and collecting the data required for investigations has become more complex. Our computer forensics teams have needed to respond to this by continually learning new skills and employing technicians who are specialists (e.g. in mobile phone forensics). These are based locally and understand local data protection laws as well as being speakers of the local language.
Our expanded network of international offices has naturally resulted in employing more people from more nationalities. However, because we often work so closely on large scale projects, our offices themselves are diverse. For example, our London office houses one of our biggest case management teams. We have case managers from all over the world, many of whom speak multiple languages in order to communicate with clients from multiple countries.
We believe these changes have improved our relationships with General Counsel whose companies have also undergone significant changes and international expansion. If a General Counsel needs assistance in several countries and requires support with multiple languages, we can deliver this.
Success without borders
A diverse workforce brought together digitally and in person can bring better results, better communication and more efficient corporate infrastructure. It also enables companies to be responsive and agile. Without a diverse workforce, we (and many other companies) would not have been able to successfully expand and meet the needs of our clients.
About the author: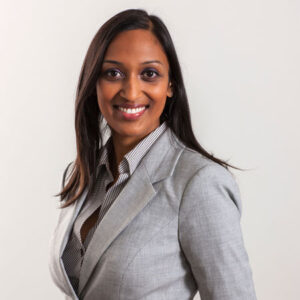 Tina Shah is a US trained lawyer and joined in 2012 as an Electronic Evidence Consultant within the legal technologies division of KrolLDiscovery. Her role is to advise on how to effectively manage electronically stored documents in matters ranging from litigation, arbitration, internal and regulatory investigations.
Should you have any questions on GDPR and Data Privacy, ediscovery and digital forensics you may always call Tina for advice or email her @ Tina.Shah@krolldiscovery.com
+44 (0) 20 7549 3870 Amsterdam Office
+44 (0) 77 9989 6853 Mobile
KrolLDiscovery provides technology-driven services and software to help legal, corporate and government entities manage, recover, search, analyse, and produce data efficiently and cost-effectively. In addition to its award-winning suite of software, Kroll Ontrack provides data recovery, data destruction, electronic discovery and document review services.

For more information about Kroll Ontrack and its offerings please visit: www/ediscovery.com/nl and follow @KrollOntrackEU on Twitter.