Improving Productivity through eBilling Technology
The Netherlands ranked second among more than 181 countries in the world for workplace productivity in 2017, trailing only Switzerland. That is according to KPMG's 2017 Variables for Sustained Growth Index which points to three primary factors driving economic growth: an expanding labor force, a rise in capital stock, and improvements in productivity.
That last factor is most easily controlled by organizations and therefore typically presents the highest potential to grow business revenue. Organizations in the Netherlands, Switzerland and most other European countries are intensifying their focus on improving operational efficiencies and productivities as a result.
Organizations' executive teams are now placing greater business expectations on General Counsel and their Corporate Legal Departments as part of this effort. The expectation is they operate more like other corporate departments driven by process, using data to drive better outcomes, with operational experts and expertise. There is also an expectation that the Corporate Legal Department will act with financial acuity, with the ability to manage its budget effectively.
eBilling and matter management software helps General Counsel and their departments to achieve all of this. These tools enable automation of legal invoice processing and review, and case work activities, which speeds up and standardizes otherwise manual work.
Research from analyst firm IDC reveals 61% of employees typically access four or more systems to generate or receive information required to do their jobs. This results in 36% of their average workday being wasted simply looking for files. The time spent doing so can be greatly reduced using eBilling and matter management software as all the data is centralized and available with a simple search function.
Time spent compiling reports is also reduced, as reporting and dashboard capabilities within the software allow reports regarding matters and their associated spend to be scheduled and delivered to stakeholders at a defined cadence. Likewise, collaboration with law firms is improved, and can be done through the software with all matter information consolidated in one place. A side benefit of these productivity savings is that lawyers are freed up to spend time on legal work rather than manual processes. This not only helps with staff retention but means less of the skilled work needs to be outsourced to firms, producing monetary savings, too.
In addition to productivity benefits and savings, eBilling technology provides the ability to manage the billing guidelines you have developed for your law firms. This allows the technology to capture billing errors and help you enforce compliance with guidelines, with the potential to reduce outside counsel spend. Over time, as billing guideline compliance feedback between you and your firms becomes more frequent and consistent, billing errors are reduced and time is freed up in dealing with and correcting such errors.
In time, spend and matter management software will generate a wealth of data about your legal matter history and associated spend. This data can be used to help you manage your department more strategically, making informed decisions regarding productivity improvements and cost management. Your department can finally be seen as a value generator, not a cost center.
Download the Wolters Kluwer guide to creating a business case for eBilling technology to learn more about productivity benefits and how to calculate potential ROI.
About the author: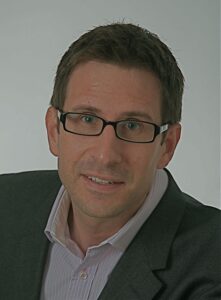 Mark Stapleton, Managing Director EMEA, Wolters Kluwer's ELM Solutions