General Counsel aan 't woord: Anna Krasnova | TNO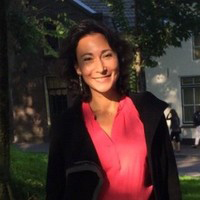 GCN sprak met Anna Krasnova, General Counsel bij TNO. Zij is opgegroeid in Rusland en begon haar juridische loopbaan in Nederland in 2005 als advocaat bij Loyens & Loeff. In 2013 maakte zij een overstap naar het bedrijfsleven. Op zoek naar een functie binnen de non-profit sector is zij gestart als Legal Counsel bij TNO. Sinds 2015 is Anna Hoofd Corporate Legal & Compliance bij TNO en verantwoordelijk voor de organisatie-brede juridische kaders, beleid, de juridische ondersteuning van bestuursorganen van TNO en de directies op Corporate niveau. In 2018 is haar takenpakket uitgebreid met het inrichten en uitoefenen van de centrale Compliance functie binnen deze organisatie.
Onafhankelijke onderzoeksorganisatie
"TNO (staat voor de Nederlandse organisatie voor toegepast-natuurwetenschappelijk onderzoek) is een hele inspirerende R&D-organisatie die gericht is op de maatschappelijke behoeftes. De intrinsieke motivatie van de mensen en de innovatiekracht staan centraal. TNO verbindt mensen en kennis om innovaties te creëren die de concurrentiekracht van bedrijven en het welzijn van de samenleving duurzaam versterken. Dat is onze missie en daar werken de 2600 professionals van TNO dagelijks aan.
Unieke organisatie
TNO is opgericht bij wet in 1932. Het is een hele complexe organisatie met de unieke governance structuur. Deze publiekrechtelijke organisatie heeft een onafhankelijke positie. Terwijl TNO publiekrechtelijk van aard is, is die tevens actief aan de private kant en voorziet die voor een deel zelf in eigen financiering. TNO is multidisciplinair en actief in ongeveer alle branches. Daardoor krijgt de organisatie met hele diverse wet- en regelgeving te maken.
Legal Team TNO: diversiteit aan topics
Ik werk met een legal team van 15 professionals, waaronder een Compliance Officer, een Integrity Officer, een Export Control Officer en een Data Protection Officer. Ik ben heel trots op mijn team, bouw daar graag aan en word er telkens blij van om met hen samen te mogen werken. Onze werkzaamheden variëren van civielrechtelijke en bestuursrechtelijke vraagstukken en procedures, staatssteun, M&A, entiteiten management, tot het juridische risicoprofiel van de organisatie, compliance, integriteit, privacy, export control & sancties. Ook buitenlandse betrekkingen, strategische samenwerkingsverbanden en de relatie met de Nederlandse overheid komen aan bod.
Corona Impact
Ook de Corona periode heeft de nodige uitdagingen met zich mee gebracht. In een 'groene' organisatie als TNO, waar relatie en contact met elkaar heel belangrijk zijn, was het heel erg schakelen om een effectieve modus te vinden om je resultaat op afstand te behalen. Dat is ons heel goed gelukt. Een mooie "take away" van de Corona periode is dat wij het bouwen aan kennisoverdracht en awareness via e-learning nu nog verder hebben kunnen ontdekken en waarderen.
Compliance: Tone at the Top
De externe compliance druk op onze organisatie wordt steeds groter. Wij zijn druk doende om de processen zodanig te optimaliseren dat wij de business in de dagelijkse praktijk zoveel mogelijk kunnen ontlasten en tegelijkertijd in control blijven ten aanzien van alle verplichtingen die op onze organisatie rusten. De 'Tone at the Top' en blijvende aandacht voor awareness en e-learning trainingen blijven daarbij van groot belang.
Legal Operations & Technology
Wij proberen ons Compliance programma nu waar mogelijk, verder te automatiseren. Op het gebied van Export Control & Sancties hebben wij reeds een heel mooi systeem laten ontwikkelen, dat het primaire proces ondersteunt en ons in staat stelt om alles nauwkeurig te monitoren. Maar eigenlijk willen we graag naar een situatie toe, waarbij de workflow en de compliance flow door middel van automatisering zodanig met elkaar zijn vervlochten dat de werkdruk door compliance handelingen gering blijft, terwijl wij als legal, als Second line of defence, optimaal kunnen ondersteunen en monitoren, en de organisatie aantoonbaar in control is en blijft. Dat is een behoorlijk uitdaging, aangezien TNO multidisciplinair opereert en een grote diversiteit kent in werkprocessen en compliance & integriteit een brede scope hebben gelet op de aard van de activiteiten van TNO.
Achtergrond en Passies
Ik ben opgegroeid in Krasnoyarsk in Siberië en heb daar ook gestudeerd voordat ik in Leiden rechten ging studeren. Mijn Russische achtergrond en internationale ervaring helpt mij om dilemma's en lastige vraagstukken vanuit verschillende invalshoeken te kunnen benaderen. Het maakt mij veerkrachtiger en helpt in het zoeken naar alternatieve oplossingen en strategieën. Naast mijn werk ben ik ook actief; zo doe ik graag aan yoga en hou ik erg van dansen. Ook schilderen en piano spelen zijn mijn passies. En ik ben dol op mijn kinderen en mijn gezin!"