General Counsel Executive Program 2018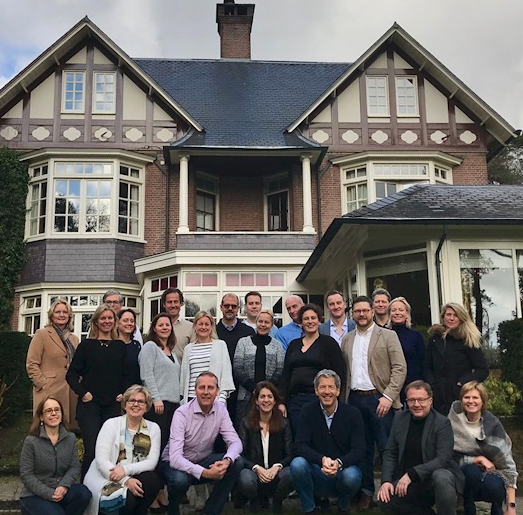 Last week 22 General Counsel attended the top-notch academic 2018 run of the international General Counsel Executive Program in the wonderful surrounding at Het Roode Koper in Leuvenum.
Some testimonials from participants:
Kevin van Tonder – General Counsel, Legal Shared Services | Schlumberger: The GCEP is taking up the challenge to develop the General Counsels of the future, preparing them for an expanded, value-adding role in the businesses that they support. The program contains some thought provoking content and challenges GCs to think beyond their traditional roles in organisations.
Vanessa Carpano-Chauvin – General Counsel EMEA | Align Technology: An intense week and learning experience with best in class accessible speakers. Taking a step back, getting high level and strategic insights on our role as GCs in a changing economy is the best thing I have done in many years. I learnt a lot, came back with new ideas, met with awesome GC colleagues, and had some good fun too. I felt very energized after this week and have a lot to translate into concrete call to actions for my team.
John Vogel –  General Counsel | Sanoma Media: Great academic program with well esteemed professors and a good link to the daily practice of a General Counsel. The presentation with Richard Susskind made you really think about the challenges of the future. I learned also a lot from my fellow GC's due to the variety of companies for which they work. There was also a good balance between learning, doing and having a bit of fun!
Michiel van Zijl – General Counsel & Member Executive Committee | Engie The Netherlands: Real added value for your daily work. Good balance between intensity, fun and content! Unique to spend a week among peers and discuss relevant topics.
Lonneke de Beer – General Counsel | SHV Holdings: The GCEP to me brought real added value on matters that are important to the modern General Counsel, such as strategic management, reputation management and leadership. It challenged my way of thinking about the legal profession and priority setting. All in wonderful setting with good key-note speakers, challenging assignments and open and honest discussions with my fellow students.
Our aim is to create more effective GC leaders and trusted business advisors at CEO-level. Interested to join the next run? Read more