Diversiteit in legal teams: kiezen voor de kracht van het verschil vraagt lef en leiderschap
Diversiteit was lang een heikel begrip in het juridische werkveld, dat door velen conservatief wordt genoemd. De zichtbaarheid en erkenning van vrouwen, andere culturele achtergronden en Lesbians, Gays, Bisexuals en Transgenders (LGBT's) binnen de juridische beroepsgroep ontwikkelde zich relatief langzaam. Maar nu, anno 2017, is de meerderheid van de rechterlijke macht vrouw en ook aan de zijdes van legal counsel en advocatuur zijn de verhoudingen diverser.
Sterker nog, diversiteit is "hot" en zelfs die vermeende conservatieve juridische wereld heeft nu een sterke, proactieve focus op dit onderwerp. Menselijk kapitaal is immers dé kritische succesfactor voor dit specifieke werkveld, want mensen maken hier het verschil. Maar mensen verschillen ook en het is juist dat besef dat ons doet afvragen: hoe maak je van deze verschillen een kracht en wat is ervoor nodig deze kracht optimaal tot bloei te laten komen in legal teams en -organisaties?
Twee topvrouwen uit de advocatuur laten hun licht schijnen over dit vraagstuk. Lieselot Oosterkamp, Managing Director bij internationaal advocatenkantoor Baker McKenzie, startte haar carrière als managementtrainee bij Schiphol Group en behoorde daar later tot de overwegend mannelijke top 15 van die organisatie. Bij haar overstap naar de advocatuur nam zij een sterk geloof in de kracht van diversiteit met zich mee. Of zoals zij zelf zegt: 'Diversiteit op de werkvloer is voor mij allereerst authenticiteit. Op je werk moet je je thuis voelen en jezelf kunnen zijn om je talent te ontplooien en optimaal te presteren. Dat kan alleen als vooroordelen over sekse, geaardheid of cultuur geen rol spelen en er geen specifieke aandacht nodig is voor omgangsvormen.'
Ook Corinne Schot, Partner en al jarenlang Boardlid bij Baker McKenzie, hecht veel waarde aan authenticiteit. Haar bijzondere loopbaan voert haar via een bestaan als professioneel musicus naar de advocatuur. Schot zegt: 'In mijn beginjaren in de advocatuur leidde mijn manier van leven, afkomstig uit een andere subcultuur, en dan ook nog met vrouwelijke partner en dochter vaak tot opgetrokken wenkbrauwen. Dat is nu geheel anders: het is een verademing dat ik mezelf kan zijn en dat de wijze waarop ik in het leven sta, geen factor meer is in de samenwerking met collega's. In tegendeel juist: het andere perspectief dat ik inbreng in de verschillende multidisciplinaire, juridische teams waarin ik acteer, wordt door collega's en klanten als zeer waardevol ervaren'.
En juist daarin zit de crux. Schot maakte destijds een kracht van haar verschil door een nieuwe visie, nieuwe perspectieven ten tafel te brengen. Haar legal team wist diversiteit te kapitaliseren in creativiteit, innovatie en effectiviteit en won daarmee aan waardering binnen en buiten de organisatie. Een constatering die pleit voor meer divers samengestelde juridische teams aan zowel de kant van de advocatenkantoren, als aan de zijde van de legal counsels.
'De attitude van onze professie ten aanzien van diversiteit in legal teams verandert van reactief naar proactief', beaamt Oosterkamp, 'en om deze verandering goed te laten verlopen, moeten bewuste strategische keuzes worden gemaakt, waarnaar vervolgens ook consequent gehandeld wordt. Dit vraagt om focus en lef, maar vooral om luisterend, invoelend leiderschap en een organisatiecultuur die écht draait om samenwerken en die diversiteit omarmt.' Schot nuanceert: 'De praktijk is altijd weerbarstiger dan de theorie, dus naar mijn idee zijn we daar als branche nog niet. Maar met leiders die medewerkers als individuele mensen benaderen en die durven te kiezen voor divers talent in legal teams, zal de kracht van het verschil in organisaties zienderogen toenemen.'
Over de auteurs: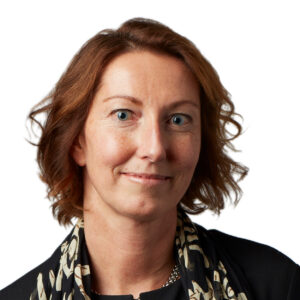 Lieselot Oosterkamp
Lieselot Oosterkamp vervult sinds 2008 de rol van Managing Director bij Baker McKenzie Amsterdam en is verantwoordelijk voor het dagelijks bestuur van dit kantoor. Hiervoor was zij werkzaam bij Schiphol Group, waar zij diverse managementfuncties vervulde. Oosterkamp volgde managementopleidingen aan onder meer de Vrije Universiteit en Harvard Businessschool.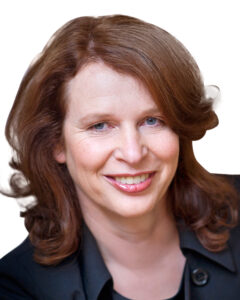 Corinne Schot
Corinne Schot is sinds 2011 partner Banking & Finance bij Baker McKenzie Amsterdam. Zij is expert in derivaten, structured finance en internationale financiële regelgeving en adviseert onder meer grote internationale financiële instellingen, verzekeraars en (pensioen)fondsen. Sinds 2014 is Schot Member of the Board van Baker McKenzie Amsterdam.