Legal operations – samenwerking tussen de interne juridische afdeling en het advocatenkantoor
'Legal Operations inclusief Legal Technology' is (direct of indirect) onderdeel van het takenpakket van 59% van de Nederlandse general counsels.[1] 39% van hen heeft zelfs een legal operations specialist in dienst.[2] Hoe kunnen interne juridische afdelingen en advocatenkantoren het beste samenwerken in dit kader?[3]
Legal operations
Legal operations betreft het beheer van alle aspecten van een juridische afdeling behalve de inhoudelijke uitoefening van de rechtspraktijk. De kern hiervan is het ontwikkelen en implementeren van een strategie om binnen de juridische afdeling (i) middelen te beheren, (ii) productiviteit te maximaliseren en (iii) resultaten te meten.[4] Krachten van mensen, processen en technologie worden verenigd en het bijdragen van de juridische afdeling aan het doel van de onderneming is leidend.
Wanneer men spreekt over legal operations gaat het vaak over het functioneren van de interne juridische afdeling óf het team binnen een advocatenkantoor. Maar ook in de samenwerking tussen beiden kan legal operations een grote rol spelen. Deze samenwerking kan worden geoptimaliseerd door bijvoorbeeld het gebruik van een online samenwerkingsplatform, richtlijnen voor de samenwerking en een centrale aansturing van projecten.
Online samenwerkingsplatform
Een online samenwerkingsplatform beschikbaar gesteld door het advocatenkantoor is uitermate geschikt om documenten met elkaar te delen en zorgt ervoor dat iedereen altijd dezelfde informatie heeft. Dit kan niet alleen tijd besparen bij het coördineren van werkzaamheden, maar kan vooral de hoeveelheid e-mailverkeer substantieel verminderen. Zo'n platform kan bijvoorbeeld een interactief dashboard bevatten waarop de general counsel en/of het team up to date informatie kan bekijken over het aantal lopende projecten per rechtsgebied en/of land en de status van de daarbij horende budgetten enzovoorts. Een online samenwerkingsplatform kan alle kernonderdelen van legal operations ten goede komen.
Richtlijnen voor samenwerking
Simpele richtlijnen voor de samenwerking tussen de interne juridische afdeling en het advocatenkantoor kunnen zijn: hoe lopen de communicatielijnen, wat is de basisaanpak voor projecten voor deze specifieke samenwerking, wat speelt er in deze specifieke industrie enzovoorts. Uiteraard is het aan het kernteam om ervoor te zorgen dat alle betrokkenen kennis nemen van deze richtlijnen en conform de richtlijnen werken. Het moet daarnaast voor iedereen die aan een project werkt duidelijk zijn hoe dit project waarde toevoegt aan de onderneming van de cliënt. Het door de juridische afdeling bijdragen aan het doel van de onderneming is immers een belangrijk onderdeel van legal operations. Daarvoor is het belangrijk dat alle betrokkenen van het advocatenkantoor begrijpen hoe de interne juridische afdeling is gestructureerd, hoe ze werken, wat belangrijk voor hen is en hoe hun budgetten zijn samengesteld. De basisinformatie hierover kan worden opgenomen in de richtlijnen. Richtlijnen voor samenwerkingen kunnen met name de productiviteit ten goede komen, maar ook het beheren van middelen en het meten van resultaten (wanneer hier door de richtlijnen meer consistentie in ontstaat).
Centrale aansturing
Wanneer een interne juridische afdeling met verschillende advocatenkantoren in verschillende landen werkt kan deze er voor kiezen om niet ieder advocatenkantoor apart aan te sturen, maar de aansturing in handen van één advocatenkantoor te laten (bij voorkeur die met aanwezigheid in de meeste landen). Praktisch gezien kan die aansturing in handen liggen van een kernteam van advocaten, ondersteund door een legal project manager en in nauwe samenwerking met de general counsel. Wanneer alle kantoren volgens dezelfde richtlijnen werken (zie hiervoor) en rapporteren en factureren aan het aansturende advocatenkantoor zal dit de efficiëntie en consistentie van projecten ten goede komen. Bijkomend voordeel is dat het aansturende advocatenkantoor één overkoepelde factuur kan sturen, waarin ook alle kosten van de 'onderaannemers' zijn verwerkt. Zo kan ook centrale aansturing van projecten alle drie kernonderdelen van legal operations ten goede komen.
____________________________________________________________________________________
[1] General Counsel NL Benchmarkonderzoek 2018
[2] General Counsel NL Benchmarkonderzoek 2018
[3] Zie ook de meest recente enquête van het Amerikaanse 'Corporate Legal Operations Consortium' (Cloc), beschikbaar via: https://info.abovethelaw.com/ldo-10th-anniversary-report-download
[4] Definitie met dank aan Stephanie Corey en Jon Hoak van UpLevel Ops, LLC­­­
Over de auteur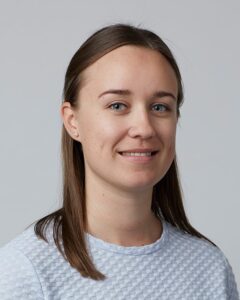 Patricia Hofsteenge
020 551 7835 | patricia.hofsteenge@bakermckenzie.com
Patricia Hofsteenge is legal project manager bij Baker McKenzie Amsterdam. Ze heeft een achtergrond als kandidaat-notaris en heeft diverse artikelen geschreven over ondernemingsrecht/notarieel recht. Patricia assisteert de verschillende praktijkgroepen binnen Baker McKenzie bij het plannen, realiseren en evalueren van projecten en is 'Innovation Champion'. Afgelopen zomer volgde ze een intensief programma over Legal Technology and Operations aan Bucerius Law School in Hamburg, Duitsland.