Mischa Menheere, kwartiermaker GCN Denktank Legal Management
Mischa, jij bent de kwartiermaker van GCN's Legal Management Denktank – Waarom vind je het belangrijk dat General Counsel zich verdiepen in Legal Management?
Ik denk dat een groot deel van de dagbesteding van GCs bestaat uit het managen van hun Legal department. Het managen van je teamleden, projecten, workflows en budget. Zeker ten aanzien van dit laatste wordt het steeds interessanter hoe je dit als GC zo optimaal en efficient mogelijk kan doen. Met andere woorden, welke middelen zijn er om het dagelijkse werk van de in-house juristen te vergemakkelijken, maar vooral ook om dit te doen binnen budget. Door je hier als GCs meer in te verdiepen kunnen we gezamenlijk een hoger niveau bereiken. Uiteindelijk maakt dat de rol van General Counsel nog mooier!
Op welke manier moet die verdieping plaatsvinden volgens jou?
Er is niet één weg die naar Rome leidt hier denk ik, maar ik kan me voorstellen dat we uiteindelijk in een kleine groep (of meerdere kleine groepen) enkele keren per jaar een specifiek onderwerp bij de nek grijpen en best practices delen. Variatie in opzet zou mijn voorkeur hebben, dat wil zeggen de ene keer een ontbijtsessie bij een GC op kantoor, wellicht de andere keer bij een bedrijf gespecialiseerd in Legal Management. Idee is wel om het interactief te houden en buiten de geijkte paden te durven denken. Wat zou je doen als je morgen geheel opnieuw zou kunnen beginnen? Pak je het op dezelfde manier aan, of doe je iets wezenlijk anders. Hoe zit dat eruit? En wat weerhoudt je ervan om dit uit te voeren, heb je hier invloed op? Belangrijkste hierbij is dat we niet teveel blijven hangen in het theoretische maar hier uiteindelijk ook iets concreets uit halen waarmee GCs naar huis kunnen. Extra kennis, inzichten en contacten. Met één doel: het optimaliseren van je legal department.
Welke uitdagingen heb jij momenteel als GC op het gebied van Legal Management?
Gezien de huidige conjunctuur in de grondstoffen markt is dit zonder twijfel het beheersen van de kosten. Met minder budget, zowel intern als extern, moet je creatiever zijn en effcienter omgaan met elke euro. Zeker nu ik zie dat meer regelgeving lijkt te leiden tot meer betrokkenheid van Legal. Maar is dit wel nodig? Heb je daarvoor hetzelfde aantal mensen nodig en werk ik dan nog samen met de kantoren waar ik nu mee samen werk? Of leg ik een deel van het werk elders? Wat is überhaupt de rol van Legal over 10 jaar? Genoeg gespreksstof voor de denktank sessies in ieder geval.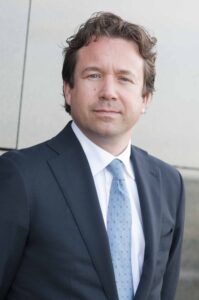 Over Mischa Menheere, General Counsel bij ICL Group en kwartiermaker van GCN's Legal Management Denktank
 Mischa Menheere (36) is sinds april 2014 werkzaam als General Counsel & Compliance Officer Europe bij ICL Group en maakt onderdeel uit van ICL's European Executive Committee. Met een team van 11 legal professionals geeft hij legal support aan 6 business units in 14 jurisdicties. Hiervoor vervulde hij de rol als Company Secretary & Compliance Manager bij verschillende divisies binnen ICL en was hij advocaat bij De Brauw Blackstone Westbroek op de secties M&A en Corporate Litigation.
---
ICL Group is een wereldwijd opererend chemisch bedrijf met een focus op drie markten: landbouw, voedsel en de industrie. ICL bedenkt en ontwikkelt innovatieve oplossingen die terugkomen in producten die we elke dag direct of indirect gebruiken. Zoals gewassen en groenten die groeien dankzij gespecialiseerde meststoffen, die zorgen voor hogere oogstopbrengsten en zo helpen de groeiende wereldbevolking te voeden. Ook levert ICL essentiële basisgrondstoffen voor een hogere voedselkwaliteit. Of meubels en auto's die voorzien zijn van ICL's levensreddende brandvertragers. ICL heeft een wereldwijd netwerk van fabrieken en kantoren in meer dan 30 landen, verspreid over 5 continenten, waar in totaal ongeveer 13.000 mensen werken. Omzet in 2016 is USD 5.4 miljard.