LegalTech – a strategic enabler for the legal department
The roles and responsibilities of the legal department continue to expand. While technology isn't a silver bullet, it can be a powerful tool that empowers legal departments to improve efficiency and contribute more strategically, if thoughtfully deployed.
To achieve the potential benefits of technology, GCs should first develop both a strategy that is aligned to the larger corporate strategy and a strong legal operating model. Then, GCs can begin to explore potential technology applications. To help in that effort, we share herewith some lessons learned and four steps in this process.
Start
To understand which technology solutions might be best for your legal department, you must first know what problems you are trying to solve. Ask 3 key questions:
How do people currently spend their time
What processes are currently in place
What data or technology do you already have
Technology Solutions
Once you've identified the tasks that are highest value for the department, the process pain points and data stores that exist, and the technology tools you already have access to, it's time to think through other technologies that might be helpful if applied to your particular circumstances. We'll explore some common challenges in-house legal departments face, as well as a few technology solutions that could help transform your organization.
Solutions often in use:
In-house teams that are already taking advantage of technology typically deploy it as follows:
Entity management providing a single source of truth containing information about each group member including shareholders, directors, and filing deadlines. Some tools also automatically execute corporate actions such as resolution drafting.
Knowledge management including statutes, precedents, court decisions, opinions obtained on behalf of the organization, and regulations applicable to the business. The best tools include search and analytics capabilities, and web scraping for changes to regulations.
End-to-end contract management enabling the workflow to be done outside the legal team, freeing up time, and including: automated creation from templates (using algorithms, not rules-based systems), editing and version control, electronic signatures, review and analytics to extract specific contract clauses, identify gaps, and produce insights, centralized document repository, management of obligations under the contract or license, and contract communication to visualize components of the contract.
e-discovery tooling for due diligence exercises and the disclosure phase of litigation, also used for document review and analysis and data segmentation.
Matter management including collaboration and workflow management tools with real-time status reports and documents in one place, and tools for managing ongoing cases, enabling effective litigation management, budgeting, and reporting.
Global Risk & Compliance (GRC) tooling combines components of knowledge management systems with matter management. Responsibility for GRC often sits outside Legal so this may fall outside the strict definition of legal technology.
Emerging technology
Artificial Intelligence. Systems are taking advantage of Al to create highly standardized documents such as nondisclosure or confidentiality agreements, and robotic process automation for highly detailed but low added value, step-by-step tasks. Chatbots can provide easy access to information and make contracts interactive.
Blockchain. Through a linked data list, blockchain enables efficient recording of transactions between parties and may be considered secure by design. We have identified various domains for its application, including:

Blockchain for Legal: for example, in the design and automation of contracts
Blockchain for law firms: for example, for anonymous panels for alternative dispute resolution
Legal for blockchain businesses: for example, advising on disputes, filings, trusted party, consortia management, and digital marketing
Legal input to blockchain initiatives: for example, consortia using decentralized platforms.

Cloud. The cloud enables applications to be run efficiently on third-party servers and connected to users' computers via the Internet removing the need for extensive in-house storage.
Implementation basics
Over 70 percent of legal departments report a conservative approach to new technology adoption, which makes a strong implementation plan essential to technology success. Regardless of which solution is the best fit for your organization, a few key implementation basics will help guide your successful technology journey.
Build a strong technology team. You might build an internal team or consider outsourcing this responsibility. The team must have a solid understanding of the business problem you are trying to solve and the mechanics of the technology you have selected.
Plan globally but act locally. Piloting a new technology can be helpful. Start with a core group of enthusiastic users and allow this group to help work out any implementation or utilization bugs, then scale.
Take people with you. Organizational resistance to change can be a common challenge in technology implementations. Create and constantly communicate a compelling story of how this technology works and what's in it for everyone involved.
The current C-19 crisis has forced many organization into an expedited digital transformation. This is a challenge, but also presents a strong opportunity for positive change.
Review and repeat
Regular maintenance and upgrades of systems are required to maintain functionality. As new challenges arise for the department, new modifications may be required. Be aware that over-modification can make a tool less user-friendly.
For more information please get in touch with Peter Kits or Dominique Poot.
Deloitte Legal
Peter Kits
Telefoonnummer +316 1300 1055
pkits@deloitte.nl
https://www2.deloitte.com/nl/nl/pages/legal/articles/legal-technology-transformation.html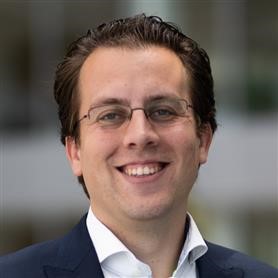 Deloitte Legal
Dominique Poot
+316 5359 8604
dopoot@deloitte.nl
https://www2.deloitte.com/nl/nl/pages/legal/articles/legal-technology-transformation.html