Diversiteit: de voorbeeldfunctie van de General Counsel
Uit onderzoek komt naar voren dat diversiteit op de werkvloer ondernemingen effectiever en winstgevender maakt. Over welke vorm van diversiteit heeft men het dan? Hieronder wordt diversiteit binnen bestuur en legal teams en de verantwoordelijkheid van de General Counsel om die na te streven besproken.
Diversiteit kan organisatiebreed gekoppeld worden aan verschillen in uiterlijke en/of innerlijke kenmerken van medewerkers. Bij uiterlijke kenmerken denkt men in het kader van diversiteit al snel aan minderheden die ondervertegenwoordigd zijn, bijvoorbeeld buitenlandse of vrouwelijke medewerkers, en wat nodig is om zulke minderheden een gelijkwaardige positie binnen de diverse lagen van de organisatie te verschaffen. Bij innerlijke kenmerken ligt de focus op hetgeen het individu kan toevoegen aan een team qua relevante opleiding en beroepservaring.
Een voorbeeld met betrekking tot het werven en behouden van minderheden betreft het streefcijfer voor een evenwichtige verdeling van zetels van het bestuur en de raad van commissarissen tussen mannen en vrouwen, dat onderdeel uitmaakt van de Wet Bestuur en toezicht rechtspersonen. De zetels in het bestuur en de raad van commissarissen zijn in de optiek van de wetgever evenwichtig verdeeld indien ten minste 30% van de zetels door vrouwen en ten minste 30% van de zetels door mannen wordt bezet (dit streefcijfer geldt tot 1 januari 2020).
Door verandering in wet- en regelgeving maakt het 'old boys network' binnen de besturen langzaamaan plaats voor gedegen keuzes op basis van achtergrond, capaciteiten, kennis en ervaring. Er wordt gestreefd naar een betere man-vrouwverhouding, een evenwichtiger leeftijdsverdeling en een samenstelling van bestuurders met diverse achtergronden, zoals een juridische, HR, IT of marketingachtergrond. Deze diversiteitsstimulans zal mede worden ingegeven door het nieuw toegevoegde onderdeel cultuur en gedrag in de Nederlandse Corporate Governance Code en de begin 2017 geïmplementeerde Europese richtlijn 2014/95EU over publicatie van niet-financiële informatie en informatie over diversiteit door bepaalde grote ondernemingen in het bestuursverslag.
Beursgenoteerde vennootschappen zullen in de corporate governance verklaring in het bestuursverslag informatie moeten verstrekken over het diversiteitsbeleid voor het bestuur en de raad van commissarissen. De vennootschap vermeldt daarbij de doelstellingen van het beleid, de wijze waarop het beleid is uitgevoerd en de resultaten daarvan in het afgelopen boekjaar. Indien de vennootschap geen diversiteitsbeleid heeft, doet zij gemotiveerd opgave van de redenen voor het ontbreken daarvan. Artikel 2:391 lid 5 BW bevat een wettelijke grondslag voor deze verklaring inzake het diversiteitsbeleid.
Diversiteit strekt uiteraard verder dan alleen het bestuur: organisatiebreed bestaat evenzeer behoefte aan diversiteit. Volgens onderzoek zijn divers samengestelde teams duidelijk alerter en minder geneigd tot tunnelvisie dan homogene teams. Dat heeft bewezen grote waarde waar het risicobeheersing betreft. Hoofd van het Internationaal Monetair Fonds Christine Lagarde verwoordde dit treffend: "If Lehman Brothers had been 'Lehman Sisters', the economic crisis clearly would have looked quite different". Diversiteit in teams kan door variëteit in ervaring, ideeën, kennis en vaardigheden zorgen voor meer creativiteit en uiteindelijk tot betere resultaten.
Is voor de General Counsel een sleutelrol weggelegd ten aanzien van het bevorderen van de diversiteit binnen zijn of haar onderneming? Thomas Lalla, oud General Counsel Pernod Ricard, vindt van wel: "The General Counsel can't ask other executives of the company to develop diverse functional teams without first building a diverse legal department that demonstrates the values of diversity in the workplace."
En zo is het. Wanneer diversiteit een wettelijk anker krijgt en binnen de organisatie in governance/beleid wordt omgezet, dient de General Counsel ook binnen zijn team het juiste voorbeeld te geven. Dat zal niet altijd eenvoudig zijn. Selectie op basis van sociale competenties wordt essentieel en competenties die te maken hebben met diversiteit (gedeelde normen en waarden) dienen bij medewerkers ontwikkeld te worden.
Over de auteur: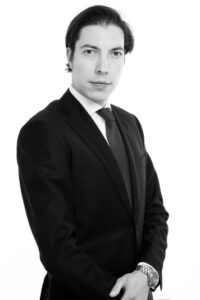 Thomas Timmermans is advocaat bij Norton Rose Fulbright en gespecialiseerd in arbeidsrecht.