Welke Black Box?
De black box van een vliegtuig registreert alles van de vlucht en wat er in de cockpit gebeurt en besproken wordt. Hoe loopt de route, wat wordt er met de toren gecommuniceerd, hoeveel intern overleg en welke activiteiten vinden er plaats binnen de cockpit, hoeveel uren zijn we in de lucht en zelfs het verbruik. Allemaal zaken die erg belangrijk zijn, met name natuurlijk achteraf in het geval van een calamiteit.
In de beleving van het bedrijfsleven over de advocatuur betekent een black box echter het tegenovergestelde: het is de grote onwetendheid van welke route er genomen wordt, hoeveel in- en extern overleg en welke activiteiten er plaatsvinden, hoelang een traject gaat duren en hoeveel kosten ermee gemoeid zijn. Allemaal zaken die erg belangrijk zijn en zeker als onderdeel van besluitvorming om wel of niet te procederen of te besluiten om tot welke hoogte een schikking aan te gaan.
Informatie die vooraf erg gewenst is om de juiste keuze te maken en budget te kunnen alloceren. Door gezamenlijk een route te bepalen en inzichtelijk te maken welke budgettaire consequenties bepaalde keuzes hebben, ook met betrekking tot projectmanagement en kwaliteitsborging, kan een gefundeerde beslissing genomen worden om wel of niet te procederen, of om tegen een bepaald bedrag te schikken. Dit geldt zowel voor de situatie als de organisatie zelf het initiatief neemt tot of betrokken wordt in een procedure.
In tegenstelling tot de black box van een vliegtuig dat alleen achteraf inzage geeft, willen wij die informatie graag vooraf aanbieden. Tijdens het General Counsel NL Najaarscongres op 6 oktober wil ik u graag samen met een General Counsel gedurende de Roundtable 'Procederen? Dan vooraf inzicht in proces & kosten!' aan de hand van o.a. de Litigation Valuator vooraf inzage geven in de, wat vroeger heette, black box van een civiele procedure.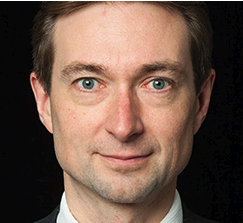 Marcel Ruygvoorn, Partner Commercial Litigation bij Van Benthem & Keulen is vooral werkzaam op het gebied van het contractenrecht en het aansprakelijkheidsrecht.