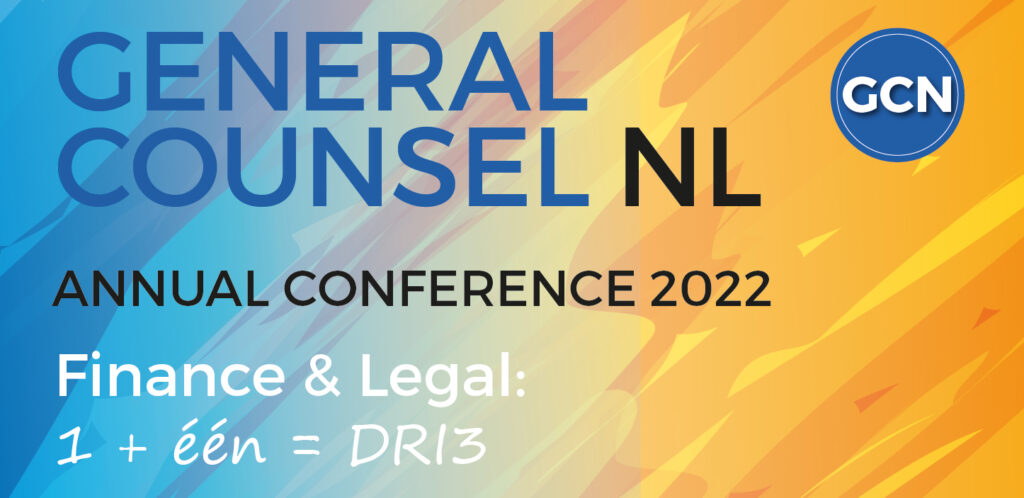 Thursday 24 March 2022 in the Cobra Museum in Amstelveen
Theme: Finance & Legal: 1 + one = Thre3
In business, Finance and Legal are perhaps the most important corporate support departments. They interact intensively with each other every day. They communicate about contracts, acquisitions, ESG issues, risk analysis, compliance, insurance, budgeting, tax issues, financial statements, and about their dealings with auditors, regulators, stakeholders, the Board, and so on and so forth. Finance thinks mainly in numbers, Legal mainly in words. How can GCs help Finance and Legal strengthen each other and together contribute optimally to the desired strategy and business operations?
On the 24th of march, the GC's were welcomed to the annual General Counsel conference whilst wandering through the Korda art exhibition at the Cobra museum of modern arts. This year's theme: Legal & Finance.
Petra van Hilst extended a warm welcome to all attending GC's and told them what was planned for the day and for the coming year; 12 round tables, a new website and a new focus on ESG and compliance.
Stefan van Raay, director of the Cobra museum, told the GC's more about this year's location. He also mentioned their newly acquired art exhibition by Korda: Cuba, Che, Glamour, of which the GC's would encounter plenty throughout the day.
In line with this year's theme, keynote speakers Bas Brouwers, CFO at Rabobank, and Francisca Comiche, General Counsel at Rabobank, are experts in the fields of Finance and Legal. Bas and Francisca shared their thoughts and knowledge on various topics that were touched upon during an interview conducted by Michiel van Straaten. The key takeaways were that you must act during exceptional times like Covid or the war in Ukraine.This is, on the other hand, more difficult and complex than it would seem at first glance. There are often many complex ethical dilemmas and companies are forced to make statements that should be well thought out as they can have a major impact on their day-to-day business.
To deal with these sorts of matters Rabobank has a crisis team and ethical commission. They discuss various subjects, one of which is the war in Ukraine. A change in company policy will have an impact. The fine line between sanctions legislation and own company policy results in many complex ethical aspects which will need to be addressed. This will mean your role as inhouse lawyer will change from legal advisor to something more. As a lawyer you will need to go beyond legal analysis and you'll also need to be willing to make choices.
With this message the attending GC's continued to the 12 roundtables. This years topics:
Corporate Governance & Compliance: where F&L meet
Financial and legal business ethics in an age of transparency
Ready for the CSRD (Corporate Sustainability Reporting Directive) in 2023?
Financing: every GC should know this!
Optimisation of cooperation between Legal, Finance and Tax.
ESG game changer in refinancing?
Internal investigations: how do you do it right?
The role of the General Counsel in bank financing – a conversation from everyday practice
In the shadow of justice: settling for the right terms
Taxation as ESG metric
Risk Management: a shared role
Be alert when settling intercompany debts!
After some interesting roundtable conversations it was time for a few drinks and snacks. We would like to thank all attending GC's for their presence and we would like to see you all on our next conference!