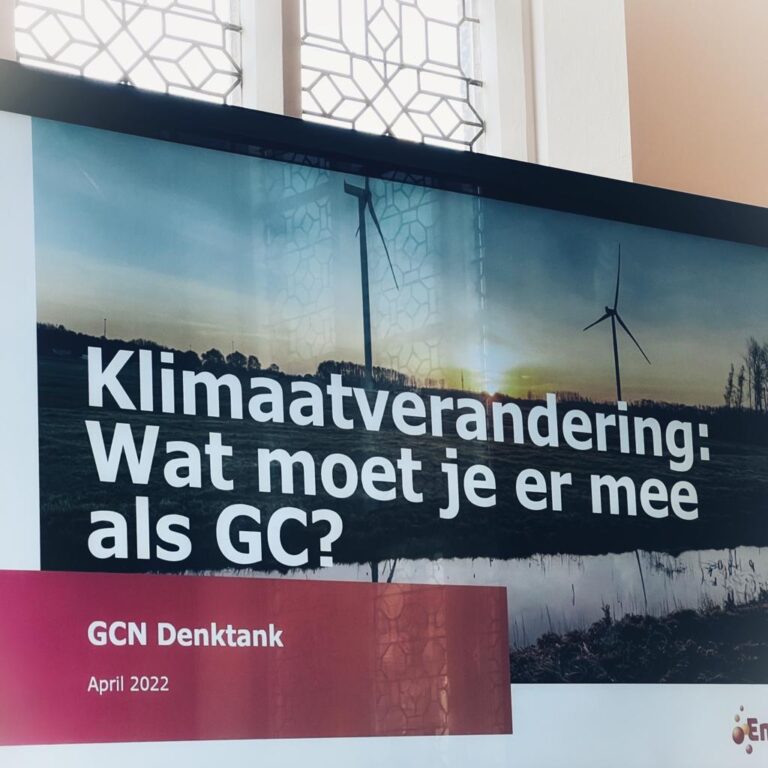 'If it doesn't make us feel uncomfortable, our vision is not ambitious enough'
The first GCN Climate Change Think Tank was held on 14 April 2022. In this GCN Think Tank, the central question is how, as General Counsel, you can contribute to the sustainability task facing every company. Various experiences and concrete measures were shared with which GCs can help their companies to be better Fit for the Future. And all this at a beautiful location with a special (sustainable) story.
Michel Chatelin, a specialist in the Energy Group of Eversheds Sutherland, kicked off the event. What are we talking about with climate change? What is the relationship to ESG and do we know what risks climate change will bring to the company? Finally, he discussed the most relevant regulations and jurisdiction. He told us that it can be practical to have three different scopes in mind:
Doing "the right thing" within your company;
Extend this with the way you purchase energy, electricity etc;
Finally, involve all other stakeholders, such as customers, the chain, etc.
Jan-Pieter Verwiel, Eneco's GC, took us through the challenging title: 'Climate change: what to do with it as GC?' and explained how Eneco in general and he himself as GC in particular have taken action against climate change. Companies are faced with all kinds of obligations, expectations and demands. And the Board of Directors is concerned about possible exposures and negative publicity. The most important answer: make a plan with clear goals. Start with a clear vision of what it should look like at the end and then look back from that vision to the present. Then move step by step towards the vision by naming concrete steps and milestones.
Approach:
Make a plan
Define goals: time is an ally
Create support: an ambitious plan creates purpose, pride, focus and enthusiasm
Have the plan validated: not everything needs to be done today
Execute and report: the plan is an indication of the direction. Firm on the direction, flexible on the exact implementation
Then the group split into two smaller groups to share best practices. One group consisted of GCs who are still in the early stages of contributing to climate change measures within their companies, and the other group consisted of GCs who are more advanced in this area. It led to interesting exchanges of views, including the question of who exactly is or should be the 'initiator', what to do if you are based in several countries with varying regulations, where is the 'low-hanging fruit', what is the role of compliance in this topic compared to legal, etc.
The afternoon ended with a short but pleasant and healthy drinks party in the beautiful central hall of the Old Library. A nice ending to a successful afternoon that will undoubtedly have a follow-up!