GENERAL COUNSEL NL ANNUAL CONFERENCE 2023
Governance in unseen crises
In most cases, companies and General Counsel have Governance and associated frameworks in order for 'ordinary' crises. But as the person ultimately responsible for Legal – and increasingly for sustainability and/or climate change issues – how do you act in the best interests of your company and stakeholders in the face of one unknown and unprecedented crisis after another that is now upon us? Many familiar frameworks are being eliminated and that can be challenging for General Counsel who, as very senior lawyers, are actually used to defining the frameworks for the companies. So, how do you best position yourself as GC now?
keynotes and day chairman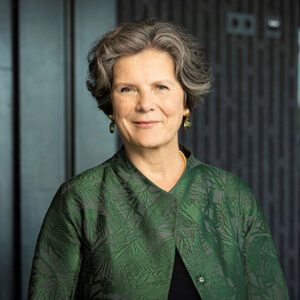 Pauline van der Meer Mohr
Chair of the Corporate Governance Code Monitoring Committee
Pauline van der Meer Mohr is Chair of ASMi's Supervisory Board and of the Corporate Governance Code Monitoring Committee. She is also a member of the supervisory boards of Ahold Delhaize and NN Group and serves on the selection committee of the Supreme Court. Previously, Pauline's positions included Chair/ Member of the Supervisory Board of EY, HSBC, ASML and Nederlands Dans Theater. She started her career as a lawyer at De Brauw and then held senior management positions within Shell, TNT and ABN AMRO. From 2010-2015, Pauline was Chair of the Executive Board of Erasmus University Rotterdam.
Mark Tuitert
Olympic speedskating champion and motivational speaker
Mark Tuitert, Olympic champion. European champion. World champion. Dutch champion. Sportsman of the year 2010 and Motivational Speaker.
Mark: "My skating career has come to an end. It was an educational and engaging journey. From all corners of the world to the depths of my own inner core. Challenging and inspiring. I wouldn't have missed it for the world."
See also this video by Mark
Rudy van Beurden
Day chairman
On 30 March, we will be guided through the programme by experienced day chairman Rudy van Beurden. He studied Architecture at TU/e, but already spent more time there on his final presentations rather than on his floor plans. And as blood is thicker than water, he became a professional talker. Over the past 11 years, he hosted numerous programmes, where he met extraordinary people and gained valuable insights. This easy-going Brabander with rolling R looks forward to meeting you in Baarn.
Registration and coffee/tea
Welcome by Rudy van Beurden, day chairman
Keynote Pauline van der Meer Mohr
We open the day with none other than Pauline van der Meer Mohr, Chair of the Corporate Governance Code Monitoring Committee and one of our country's most distinguished (Chief Executive) Members of Supervisory Boards. The Code was updated last December to reflect current times. From a Governance perspective, Pauline shares some of her thoughts on the role of Senior Management in general and General Counsel in particular as we increasingly face crises that have no precedent.
GCN Roundtables | Round 1
GCN Networking Walk (don't forget your walking shoes)
GCN Roundtables I Round 2
GCN Roundtables I Round 3
Keynote Mark Tuitert
How do you get through all the crises intact yourself? Resilience and mindset! Learnings from an elite athlete.
Hilversumsestraatweg 19
3744 KB Baarn
There is plenty of parking space. There are no charging stations available!