Doing business internationally is daily business to most GCs. However, navigating the global business landscape is becoming more challenging and complicated due to geopolitics, health crises, regulatory expansion, globalisation, risk convergence, cost pressures, and corporate innovation, to name a few. At the General Counsel Fall Conference 2022 we will share knowledge on how to overcome these challenges and focus on your role as General Counsel. We will also present the results of the General Counsel NL Benchmark Survey 2022 during a GC Panel Discussion and weigh the results and facts in our conversations that day during the 12 GCN Roundtables that we have organised.
general counsel panel discussion
Bjarne is General Counsel & Member Executive Team at Haleon, the world's largest consumer healthcare business. He worked across Europe, Asia and the U.S. in senior executive capacities with companies like Pearson, The Coca-Cola Company and Kimberly-Clark. He is originally from Norway but lived in a lot of places. His father was a diplomat, so he grew up moving around. Before Bjarne went to university, he was a professional actor and studied at a conservatory. He started his legal career at the law firms of Sullivan & Cromwell and White & Case.
Bjarne's book 'Building an Outstanding Legal Team: Battle-Tested Strategies from a General Counsel' came out in 2017 and is considered as the manual for General Counsel to articulate a framework that helps in-house legal leaders to accelerate their performance.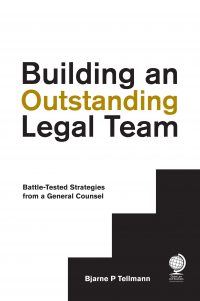 Registration & GCN Networking Lunch
Welcome by GCN and Alexander van Liefland, General Counsel AEGON International
GCN General Counsel Panel Discussion: We will discuss the results General Counsel NL Benchmark Survey 2022 and will reflect on some current international challenges for GCs.
Bjarne Tellmann: International Challenges for General Counsel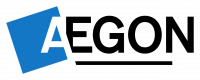 HQ AEGON
Aegonplein 50, The Hague
Directions: click here
Parking: you can park underneath the HQ Aegon or at the parking building behind the Aegon office.