Legal Sourcing Strategy
Legal Management Consulting (LMC) is a collection of models, frameworks, and systems to help General Counsel run their departments more efficiently and comprehensively meet their business needs. Sourcing is an important area of a legal department that is likely to change in the future, a short overview is given below.
Your Challenge
Companies need their legal teams to keep pace with the commercial needs of the business—while at the same time, legal departments are increasingly being asked to do more with the same or fewer resources. Today's General Counsel (GC) faces multiple challenges: a heightened regulatory environment, mass globalisation of business, and acceleration of technology advancements. This is resulting in increased complexity and demand from the business which is creating an unsustainable workload for existing in-house legal departments. The current business landscape creates a compelling reason for legal departments to rethink their operating model, achieve greater efficiencies and increase the value they deliver back to the business.
Legal Sourcing Strategy
Until 2010 or so, in-house lawyers faced a relatively simply choice when deciding how to resource, say, a deal or a dispute – they either conducted the work themselves or instructed an external law firm (or perhaps they would opt for a mix of the two). The balance and blend of internal and external work changed over time – for a while, it seemed fashionable to have large in-house legal departments and little work done by firms, then there was a shift towards much leaner internal teams and currently we seem to be going through a period when in-house functions are growing rather than shrinking. It is not clear if the pattern here is cyclical.
A most significant change in the world of the general counsel, in our view, is the move away from the two-provider set-up. There are now many options beyond in-sourcing and law firms. There are two broad categories of alternative sourcing, one is based on technology and the other on human labor.
Technology-based solutions involve replacing people with machines. Certain routine work, such as document review and repetitive drafting, can already be done better and at lower cost by systems.
Various new labor models have emerged in law – outsourcing, off-shoring, sub-contracting, near-shoring, using paralegals, and many others. The common idea here is to have suitable work (usually fairly routine) undertaken by more modestly paid staff in places where operating and property costs are low. Sometimes, these lower-cost resources are still employees of the business; on other occasions, the work is passed along to third party providers, such as legal process outsourcers. As often as not, these third party suppliers are not traditional law firms.
In addition to this, internal service delivery could look very different as well. Law schools are already focusing on training lawyers in areas beyond traditional law, such as business, process, and program management. Law departments are also beginning to focus more on productivity. But legal provides a unique spin on productivity, as it still has the task of protecting and defending the company from risk and liability. What legal departments of the future should realize is that these two concepts—productivity and the unique nature of legal—aren't competing ideas. They're an opportunity for synergy. As lawyers and other legal professionals become more adept at process and program management, they may be able to increase productivity and also more effectively mitigate the risks facing the company.
One great challenge now for General Counsel is to achieve the best balance of internal and external resource, and of people and machines. This challenge applies both to individual projects as well as to their departments generally. For particular projects, there is an additional possibility – that of unbundling work, so that one piece of work might be sourced in a variety of ways. When this happens, solid project management is called for, to ensure all strands are brought together effectively.
The GCs who attended the GCN GC Fall Conference on October 6th, 2017, received the white paper of Deloitte 'A changing world requires a new approach to law' about LMC. Please let us know if you would like to receive a hardcopy of the white paper or have any queries concerning LMC.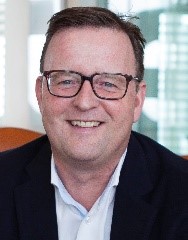 Chris de Jong
tel: +316 5585 3065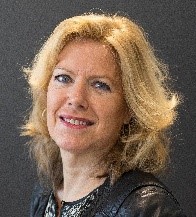 Marianne Linzel
tel: +316 8201 2546