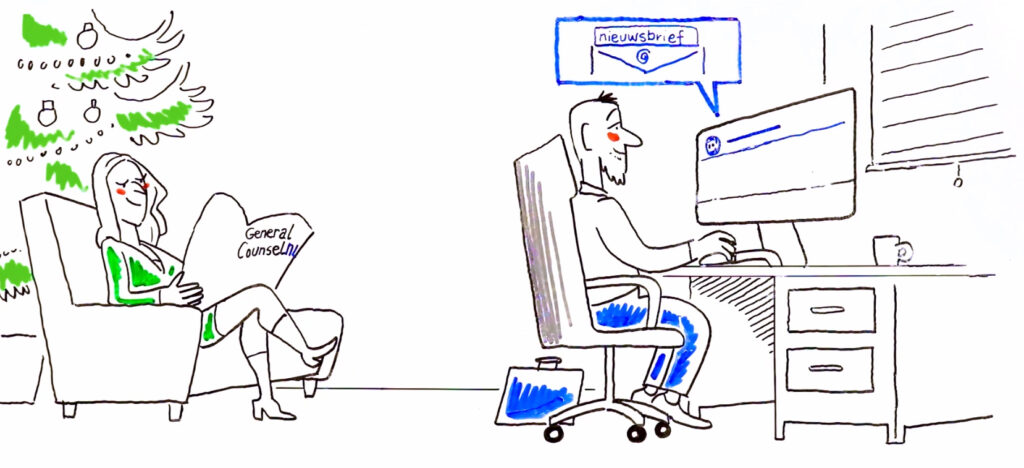 GCN publiceert zes keer per jaar de digitale General Counsel NL Nieuwsbrief. Naast alle GCN nieuwtjes heeft iedere GCN Nieuwsbrief een actueel thema en staat het vol met informatie die specifiek relevant is voor General Counsel in Nederland. Onze professionele GCN Partners delen hun kennis waardoor GCs steeds weer up-to-date zijn omtrent de meest recente ontwikkelingen. Elke GCN Nieuwsbrief start traditioneel met een "General Counsel aan 't woord" en geeft antwoord op vragen over het werk, het bedrijf en het team van een andere GC. En natuurlijk over de persoon zelf. Altijd interessant en leuk om te lezen! 
Fall conference: International challenges for General Counsel and the 'G' from ESG
Klik hier voor de GCN nieuwsbrief van 6 september 2022.
Looking back at the General Counsel Fall Conference and Effective Litigation and Negotiation
Looking forward to 2023, hot topics for General Counsel in 2023