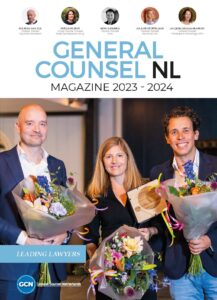 GCN Magazine
De leiding hebben of inspirerend leiding geven zijn twee verschillende zaken. Over het tweede gaat het in dit GCN Magazine. Vrijwel alle General Counsel en
Lees meer
GCN biedt een actief platform waarin de General Counsel met peers in een vertrouwelijke omgeving gedachten, ervaringen en informatie kunnen uitwisselen over onderwerpen die specifiek aan de functie verbonden zijn, waarbij het verder gaat dan alleen de juridische informatie en het met name gericht is op de organisatie van zaken: tips, tricks en tools om zaken in de praktijk ook werkelijk te kunnen realiseren.
GCN betekent voor mij de mogelijkheid om in een vertrouwde ontspannen en laagdrempelige manier te verbinden met mensen met dezelfde uitdagingen. Om geïnspireerd te blijven. Te leren van elkaars aanpak binnen totaal verschillende omgevingen. Het is een plek van herkenning, van ontwikkeling, van groei en delen. Diverse boeiende onderwerpen en ontmoetingen, met een lach, vertier en goed gesprek erbij en uniek voor ons General Counsel.
During my nearly 20 years working in multiple countries, I've been involved in a number of associations of in-house counsel and have found the GCN to be an exceptionally valuable network. The GCN brings together senior lawyers with diverse backgrounds and deep experience not just in the Netherlands but across Europe and around the world. Every time I attend a GCN event, I learn something new and have interesting conversations that continue well after the meeting is over.
General Counsel Netherlands is wat mij betreft bij uitstek hét netwerk voor General Counsel in Nederland. Door de opzet en omvang is het een bijzonder waardevolle ontmoetingsplaats om te sparren met gelijkgestemden over uitdagingen en vragen uit de dagelijkse praktijk. Gedurende het jaar worden bijeenkomsten georganiseerd over relevante onderwerpen met voldoende diepgang. Lidmaatschap is een absolute aanrader!
GCN is voor mij een kennisnetwerk en beroepsorganisatie tegelijk. Vooral de diversiteit van de deelnemers spreekt me aan. Weliswaar is iedereen eindverantwoordelijk bedrijfsjurist, maar alle sectoren en leeftijden zijn vertegenwoordigd en heeft de ene General Counsel een heel klein team en de andere juist een groot team. Daarom zijn er altijd peers te vinden met wie je ervaringen kunt delen. Tenslotte: GCN is actief en zit altijd bovenop de actualiteit.
GCN provides a great opportunity to meet with peers in an informal setting, where exchanging information and brainstorming about actual topics is encouraged and facilitated. GCN conferences and various events form the perfect environment to be inspired and to create precious balcony moments that each of us can subsequently implement into his/her day-to-day practice. GCN is also a great way to share best practices and establish valuable contacts within different industries, because of the wide areas of law which are represented within GCN.
GCN offers me an additional professional network where knowledge and experiences are exchanged informally among peers, and all kinds of current topics are discussed in a practical way. It is precisely the dynamics between the differences in the set-up of the Legal function, the team and the sector in which GCs operate, and yet again the universal themes that GCs deal with daily in their organisation, that makes the contributions and informal knowledge exchanges so valuable.
Volgens mij ben ik zo'n beetje direct na de oprichting van GCN lid geworden. Ik vond het direct een prima beslissing, en een prachtig idee. Door deelname aan GCN is mijn netwerk met "peers" enorm toegenomen, en heb ik veel mogelijkheden om collega's te spreken. Het is een actieve club met veel interessante activiteiten. Top!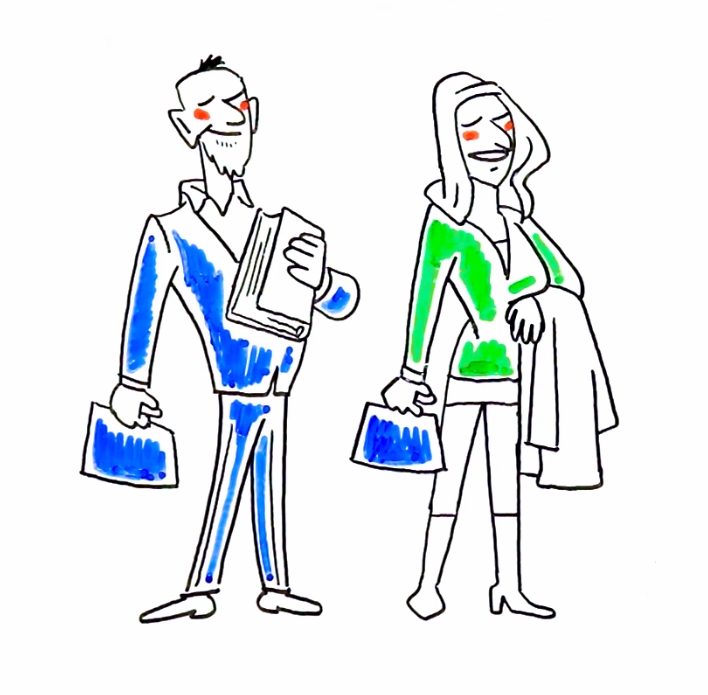 GC, CLO OF HEAD LEGAL? SLUIT JE AAN BIJ GCN!
The LEADING EXECUTIVE PROGRAM FOR GC'S
THE PLATFORM FOR EQUALITY IN LEGAL