Scrum-Projectmanagement voor juristen?!
Netflix, Google en ING. Drie verschillende takken van sport. Toch hebben ze één ding gemeen. Ze beheersen de 'scrum'-projectmanagementmethode tot in de perfectie. Tijd voor een introductie in de juridische dienstverlening?
Het is hot and happening in IT-land. In Sillicon Valley is er geen start up die het niet gebruikt. Spotify is er groot mee geworden en zelfs het van oorsprong conservatieve bankwezen heeft de stap gezet. Maar wat is 'scrum' precies? En waarom zweren deze partijen erbij?
Scrum is een vorm van projectmanagement waarin de eindgebruiker van het project al gedurende de ontwikkelingsfase wordt betrokken. Het product wordt dan in verschillende fasen gebouwd. Na elke fase wordt het 'prototype' aan de klant vertoond waardoor de mogelijkheid bestaat tot directe feedback. Deze feedback wordt in de volgende fase verwerkt. Elke fase neemt een relatief kort tijdsbestek in beslag. Zodoende wordt het uiteindelijke eindresultaat veel meer een product van de ontwikkelaar en de klant samen. Voor een echte introductie tot het begrip 'scrum' kan men het beste Youtube raadplegen. Het barst van de filmpjes waarin het op een eenvoudige en begrijpelijke wijze wordt uitgelegd.
Scrum is het toverwoord onder de software-engineers. Nu is een app of een website bouwen  natuurlijk heel iets anders dan het schrijven van een juridisch advies, een dagvaarding of een legal opinion. Toch zou de juridische dienstverlening haar ogen niet moeten sluiten voor andere manieren van werken. Het is alleen zoeken naar de krenten in de 'scrum' die ook voor legal counsels aantrekkelijk zijn.
Tussen de klant en productontwikkelaar en de klant en juridische dienstverlener bestaan ook overeenkomsten. Laten we een juridisch advies als voorbeeld nemen. Doorgaans meldt de klant zich bij haar advocaat met een probleemstelling. Het vraagstuk wordt toegelicht, de advocaat wordt van informatie voorzien en vervolgens gaat de advocaat aan de slag met de afspraak over 10 dagen een kant- en klaar advies aan te leveren. Keurig op tijd wordt het advies aangeleverd; onduidelijk blijft tot dat moment in hoeverre het advies aan de wensen van de klant voldoet. De kosten zijn echter al gemaakt. Er kan nog wel wat op detailniveau gestuurd worden, maar een geheel nieuw of anders ingericht advies wordt kostbaar. Bovendien is de deadline dan al gepasseerd.
Met toepassing van de 'scrum' methode is dit risico vrijwel uitgesloten. Stel nu dat de advocaat het proces van het opstellen van het advies in drie fasen van drie dagen opknipt. In de eerste fase bestudeert hij het dossier en maakt hij het raamwerk van het advies, zonder inhoudelijke uitwerking. De klant kan aangeven of dit een prettige format is en of er onderwerpen missen of overbodig zijn. In de tweede fase doet de advocaat het inhoudelijke onderzoek en deelt zijn eerste bevindingen. De klant kan na deze fase aangeven waar voor haar bedrijf het knelpunt zit en welke onderwerpen hij reeds overziet en dus geen nadere uitwerking behoeven. In de laatste fase wordt het advies afgerond. De klant weet vrijwel exact hoe het advies luidt, hoe het eruit ziet en hoe het tot stand gekomen is. Er bestaat een veel hogere klantbinding met het advies en dus een hogere klanttevredenheid.
Natuurlijk vraagt de scrum-methode om veel overlegmomenten, die weer tijd kosten of agenda-technisch lastig zijn. Toch kan een hogere klantbetrokkenheid bij de juridische dienstverlening geen kwaad.
Initiatieven in de advocatuur duiken op. Zo gebruikt ons kantoor een exchange portal die klanten 24/7 toegang biedt tot hun dossier. Klanten kunnen zelfstandig stukken uploaden, de actuele stand van de factuur bekijken en de vorderingen van het advies volgen zonder hiervoor contact te hoeven hebben met de advocaat. Een transparante wijze van samenwerking die wellicht het eerste duwtje in de richting van scrum is.
Over de auteur: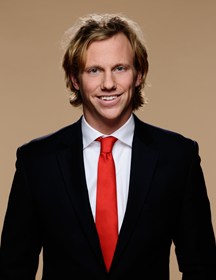 Jeroen le Clercq is sinds 2011 advocaat en werkzaam binnen de praktijkgroep Vastgoed en het Real Estate industry team van BOEKEL. Hij adviseert en procedeert over huurrechtelijke vraagstukken en geschillen. Verder heeft Jeroen ruime ervaring met vastgoedtransacties. Hij is praktisch en oplossingsgericht in zijn benadering. Door zijn begrip van bedrijfsprocessen kan hij snel meedenken met zijn cliënten – vastgoedbeleggers, retailers, makelaarskantoren en private equity partijen.