Design thinking: een motor voor innovatie
Innovatie draait om meer dan alleen software. Ook niet software-gerelateerde verbeteringen van processen kunnen innovatie teweeg brengen. Design thinking is daar een goed voorbeeld van. Het stelt je in staat om snel en concreet aannames te doen en beslissingen te nemen en deze aannames en beslissingen direct te valideren en te testen.
Wat is design thinking en wat brengt het een General Counsel?
Procesmatig en efficiënt werken is voor iedere General Counsel belangrijk. Dat is een uitdaging nu de hoeveelheid data toeneemt en de (juridische) wereld verandert door onder andere de komst van artificial intelligence. Binnen organisaties als geheel, maar ook binnen juridische afdelingen is een sterke behoefte aan voorspelbaarheid van kosten en doorlooptijden van (juridische) projecten. Naast technische innovatie, zoals implementatie van een digitaal 'corporate housekeeping' systeem, heeft een General Counsel veel baat bij het innoveren van werkprocessen binnen zijn of haar afdeling en organisatie.
Design thinking is zo'n nieuw werkproces en werkt als een motor voor innovatie. Bij design thinking draait het om mensgerichtheid, iteratie, visualisatie en co-creatie.[i] Een zogenaamde 'sprint week' is een goed voorbeeld van design thinking. Het concept Sprint is afkomstig van Google Ventures en is er op gericht binnen één week antwoorden te vinden voor je kans, probleem of idee.[ii] Hierin speelt het testen van een prototype bij (interne of externe) eindgebruikers een grote rol. In een Sprint ervaar je dat grote uitdagingen minder tijd in beslag kunnen nemen dan je dacht, er veel kracht ligt in samenwerking van individuen en dat alles te testen is in een week. Geen ellenlange tweewekelijkse vergaderingen zonder echte vooruitgang, maar het snel en concreet doen van aannames en nemen van beslissingen. Door het direct valideren en testen van deze aannames en beslissingen bij eindgebruikers creëer je daadwerkelijk inzicht in de behoeften van eindgebruikers en beperk je het risico op verkeerde aannames en keuzes. Uiteraard kan je ook in een Sprint een verkeerde aanname doen of keuze maken, maar daar kom je dan binnen een week achter in plaats van na een langdurig project en de nodige investeringen.
Het woord 'design' geeft al aan dat visualisatie erg belangrijk is bij design thinking. Stel dat een General Counsel een nieuwe intranetpagina wil maken. Aan het begin van een design thinking proces wordt de huidige gebruikerservaring visueel gemaakt, gevolgd door de gewenste gebruikerservaring. Creatief talent is hiervoor niet vereist, iedereen kan schetsen met een zwarte stift! Mocht je nog twijfelen of zo'n creatief proces wel werkt in het bedrijfsleven, lees dan eens het boek 'Designing for growth' van Jeanne Liedtka en Tim Ogilvie, of bekijk één van de vele online video's over succesvolle sprints van Google Ventures.
Design thinking met en door een advocatenkantoor
Naar aanleiding van concrete vragen van General Counsel hebben we bij Baker McKenzie Amsterdam inmiddels een aantal succesvolle Sprints achter de rug. Hierin stond het ontwikkelen van een digitaal platform voor het delen van juridische informatie centraal. Verschillende General Counsel hebben hierin een grote rol gehad.
In januari 2017 heeft Baker McKenzie als eerste advocatenkantoor design thinking wereldwijd toegepast op alle aspecten van haar dienstverlening. Peer Insight, een innovatieadviesbureau gevestigd in Washington, D.C. heeft dit transformatie proces ondersteund. Het toepassen van design thinking op dienstverlening aan cliënten zal de traditionele benadering van de juridische sector uitdagen. Het innovatieprogramma van Baker McKenzie gaat verder dan het introduceren van nieuwe technologie. Het begint en scharniert rond uitdagingen van cliënten.
[i] http://www.peerinsight.com/musings/design-thinking-leads-to-innovation
[ii] http://www.gv.com/sprint/
 Over de auteur: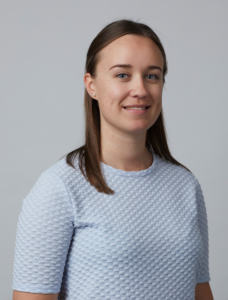 Patricia Hofsteenge is legal project manager bij Baker McKenzie Amsterdam. Ze heeft een achtergrond als kandidaat-notaris en heeft diverse artikelen geschreven over ondernemingsrecht/notarieel recht. Patricia assisteert de verschillende praktijkgroepen binnen Baker McKenzie bij het plannen, realiseren en evalueren van projecten en is 'Innovation Ambassador'.