Improve Your Legal Department's Performance for a Successful 2019
As we enter 2019, the pressure on GCs to drive business value is increasing. Like other departments, the legal team will need to provide key performance indicators, become more cost-effective, and deliver value. Technology and the right processes can help.
Corporate attorneys sometimes feel uneasy working toward business goals in addition to legal ones, but there are steps you can take to make it easier. Here, are three strategies that can help your department evolve into a value center.
Find a true technology partner
Technology selection goes beyond considerations about the solution itself and its pricing. When you choose a legal operations solution, the provider becomes a new contributor to your team. Make sure that the one you select is committed to supporting your long-term goals, not just selling you their software and moving on. Choose a partner that can demonstrate their investment in the solution over the long term.
The right provider will also clearly understand your specific goals and be committed to helping you reach them. Partner with a vendor whose solutions can be tailored to your needs via configuration, ideally integrating with systems your team already uses every day, such as Microsoft Office.
Choose your technology carefully
In addition to choosing technology that meets your department's needs, consider the user experience, as well. Easy-to-navigate dashboards, accessibility, and the ability to configure workflows for individual users all drive user adoption and promote efficiency. Lawyers are then free to spend more time practising law and less time executing administrative tasks.
Artificial intelligence can also make a big contribution. AI is well suited to the legal space because it operates best with large and repeatable data sets, such as those generated by legal bill review. Legal departments and law firms can also use AI for expedited contract development and more efficient management.
But all AI offerings are not equally valuable. AI is only as strong as the data and expertise that feeds it, so be vigilant about choosing providers with the most robust data and feedback loops that incorporate input from highly trained experts. This will ensure that the AI "learns" to yield better and better results over time.
Utilise your data
If you're using an e-billing and matter management solution, that system is capturing an enormous amount of data on your operations. But if that data isn't being extracted and used to help you make better business decisions, then it isn't doing everything it can for you. Dashboards can give you at-a-glance metrics, including information on departmental performance with comparisons to organisational goals and industry norms.
This kind of information helps you identify potential improvements and provides data that supports your recommendations. In addition, this information can often be incorporated into the tools used daily by department staff to ensure they are always well-informed.
Moving forward into 2019, GCs will increasingly be expected to strike a balance between improving outcomes and lowering expenses. To do this, they will need operational rigor and a focused plan that optimises people, processes, and technology to meet rising organisational expectations. By working with the best partners, choosing the right technologies, and making data actionable, GCs will be able to bring great results to the management table.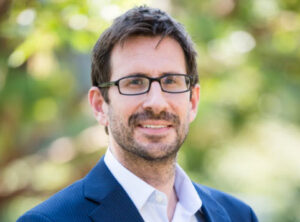 Mark Stapleton
0203 197 6732
Mark.Stapleton@wolterskluwer.com
https://www.wkelmsolutions.com/users/mark-stapleton
Mark Stapleton is Managing Director, EMEA, at Wolters Kluwer's ELM Solutions. Mark joined the company in 2013 as the regional head of the business in EMEA and is responsible for leading its continued expansion as the Enterprise Legal Management market continues its rapid growth and development. Mark has spent the last 18 years in the B2B information and software markets, previously working for Reuters and Dow Jones. Mark has a Bachelor's degree in Economics and Politics.