Benefits of Legal Project Management
It is often said that success lies in the details.  Successfully running a legal matter in today's business climate requires more than just the delivery of top-notch legal advice, but also requires a constant focus on improving the way in which those services are delivered.
One of the ways we do this is by having a team of process improvement and project management professionals help lawyers design their matters more efficiently.  This involves getting together with the legal team (and for more complex matters, we directly involve the client) at the start, agreeing on the work which has to be done and the manner in which it will be carried out.  This results in generating a documented plan, for example, in a Gantt chart, to help manage the matter.  It is not that our lawyers didn't plan their matters before, but having a legal project manager means that there is more focus on the task and it can be done to a greater level of detail.
A recent matter we did involved the drafting of documents for a client where we had a challenging timeline and a tight budget.  The plan for delivering the matter involved the legal team agreeing not to draft the documents until after most of the required information was known.  They were able to deliver on time and within budget, saving an estimated 30% of the time (and cost) it would take to typically do this kind of work.  The client noticed not only that we had delivered both within the timeframe without cost overruns but also noticed a smoother flow of work as well.
One of the clear benefits of legal project management is that it creates buy-in and clarity as each member of the team knows what is expected of them and in what timeframe, which frees lawyers' time to focus on the legal work, rather than on organization and clarifying deadlines.
Just as important as the timeline is the opportunity that thinking about the way work should be delivered contributes to its efficiency.  This is where the added value of having a process professional comes in.  Project management is a specialist skill-set, in the same way that lawyering is.  While we wouldn't expect a conventional project manager to cover in-depth legal advice on an IT project, neither would we expect a lawyer to become an expert project manager.  Using trained project managers affords our lawyers the time to think about how to best deliver the work, in a facilitated planning session, where the team is challenged to find ways to tackle inefficiencies (for example, by introducing best practices, available tools or alternative resources) whilst maintaining the highest legal standards.
As lawyers and clients start realizing the benefits of legal project management, we've seen an increase in demand for the service over the past year and expect that to continue as the legal industry and clients realize the value to be gained by applying project management techniques to the delivery of legal services.
About the author: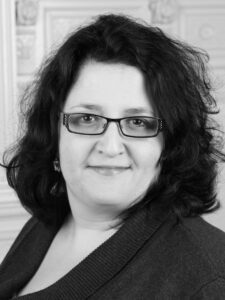 Dana Meijler , Senior Project Manager at Clifford Chance is a certified Lean Six Sigma practitioner with over 20 years of management experience in the legal sector.