Business, but not as usual
The legal landscape is shifting and innovation in services and service delivery will be the difference between winning and losing. The lesson from history is clear: successful companies need to keep innovating, while the very best – the Apples and the Amazons – give their customers something before they even realised they wanted or needed it. This is also true for law.
Over the past dozen years or so, there has been a gradual shift in the role of bigger law firms. Of course, offering first-class legal know-how remains central to what lawyers do, but, in addition to having this pure functional expertise, clients are increasingly looking to top law firms to be experts in 'the business of law'.
Many of the questions a lawfirm now receives from clients during the RFP stage concern issues around the proposed use of technology, processes for matter status reporting, project management, including the use of legal project managers (LPMs), and how to effectively and efficiently manage a matter during its entire life cycle.
As well as the demonstration of relevant legal experience, clients are looking to lawyers to manage the operation differently: creating a value-added service through innovation and greater efficiency.
The ability to meet these expectations sits at the heart of a Best Delivery strategy, which comprises knowledge & information; right resources; process management; and advanced technology.
The crucial differentiator will be the ability to marry up the different aspects of the service.
As we look for creative solutions to our clients' most pressing challenges, we need to be constantly asking ourselves whether the quality of the way we deliver our legal advice is on a par with the quality of the advice itself.
Our way of delivering service could cover all aspects of matter management, from initial design of our delivery approach, through to the execution process, which requires us to ensure that the matter (and each task within it) is appropriately scoped, planned, delivered, managed and reviewed, with the client alerted to issues promptly and changes managed efficiently. Working very closely with our client is key to the succes of each project. It is all about providing a truly world-class client experience.
Improving matter management is a very important goal in our daily operations and there are a variety of tools, templates and training courses available to support our staff and clients. On some of the largest and most strategic matters, it is a role in itself, and that is why we introduced the role of dedicated legal project managers (LPM).
Our LPMs are responsible for ensuring that a matter is managed efficiently, on cost and to the required high quality throughout its lifecycle. Sometimes, with certain clients, LPMs will work closely with equivalent project managers on the client side. The LPMs, who currently work across Litigation, Finance, Real Estate, and Corporate matters, are also responsible for improving communication between all parties working on a matter.
Communication, regular matter reporting, improved budget management tools, increased use of knowledge management technology. These and similar tools may sound like a world away from the practice of law, but it is the direction of travel for all legal providers.
We pay close attention to what is happening in clients' organisations, understanding their goals and developing a deep appreciation of their expectations of the organisations they choose to work with. It is only by understanding those expectations and having the crucial conversations with our clients about these expections over and over again that we can provide the very best delivery of services to our clients.
About the author: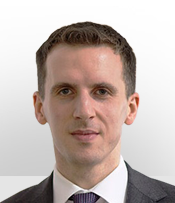 Oliver Campbell, global head of client service solutions at Clifford Chance