De General Counsel als regisseur – Terugblik op een Roundtable
Wij, Malinda Miener, GC Enexis en Steven Storm, advocaat Van Benthem en Keulen, hadden het genoegen om als moderators een roundtable te mogen begeleiden tijdens het General Counsel NL Jaarcongres 2017 met als onderwerp "De General Counsel als regisseur".

Onze opzet was door een prikkelend vraag en antwoordspel gezamenlijk conclusies te trekken over de rol en (gewenste) aanpak van de General Counsel bij grote en minder grote projecten, zowel in relatie tot externe adviseurs als tot interne (multidisciplinaire) projectteams. De meest opvallende uitkomsten geven wij hieronder weer.
Duidelijk werd dat projectmanagement als zodanig bij vrijwel niemand standaard is ingeregeld noch dat het een tool is voor het uit te voeren werk. Dit terwijl bijna iedereen het er tijdens het bespreken van dit punt over eens was dat projectmatig werken/projectmanagement even belangrijk is als inhoud. Slechts bij enkele advocatenkantoren en organisaties met juridische afdelingen maakt projectmanagement onderdeel uit van het kennisprogramma van de individuele jurist of van de juridische afdeling en dan vaak nog slechts in beperkte mate.
Ook was het merendeel van de aanwezige General Counsel het er over eens dat communicatie hoog in het vaandel moet staan bij elk kantoor. De nuance die hierbij werd gemaakt is dat je advocaten moet hebben die goed kunnen communiceren met de klant maar dat ook de zogenaamde "blauwe" inhoudsdeskundigen van het grootste belang zijn bij het uitvoeren van een opdracht. De kunst is voor het kantoor om daarbij moeilijke juridische issues in Jip en Janneke taal op papier te zetten en bij voorkeur in een rapportageformat dat de General Counsel kan doorzetten aan zijn/haar interne stakeholders, zoals de Raad van Bestuur en/of Raad van Commissarissen. Van advocatenkantoren wordt verwacht dat zij zich proactief verdiepen in de achtergrond van de zaak, de stakeholdersbelangen bij de cliënt, vooraf helder de scope van de opdracht en de daarmee gemoeide kosten vastleggen en tussentijds rapporteren over de voortgang. Tegelijkertijd viel op dat General Counsels ruimte voor verbetering zien in de wijze waarop zij advocatenkantoren briefen en  hun verwachtingen uitspreken over de uitkomst en kosten.
Een andere voor ons toch wel opvallende uitkomst was dat het innovatief zijn als kantoor in zijn algemeenheid niet als criterium wordt gebruikt bij de keuze voor een kantoor. Innovatie wordt wel als belangrijk gezien, maar er wordt impliciet van uit gegaan dat het kantoor probeert zo innovatief mogelijk te zijn en te blijven om top of the bill te zijn en de kosten van de dienstverlening te beperken, niet alleen door de inzet van technologie, maar ook door efficiënte en projectmatige werkwijze. General Counsels vinden doorgaans de kennis en expertise van een bepaalde partner, maar ook de persoonlijke klik van groter belang. Op de vraag of een kantoor mee kan en/of moet denken/adviseren over de (juridische) processen waar de GC bij betrokken is, werd verdeeld gereageerd. De reacties varieerden van "ik betrek alleen een kantoor voor zijn juridische expertise voor een juridisch probleem" tot "ik verwacht dat de advocaat mijn business echt kent en het zou mooi zijn als hij/zij dan breder kijkt dan alleen het eenmalige juridische issue dat ik hem/haar voorleg". Uitkomst is dan ook dat het wel iets is waar een kantoor rekening mee zal moeten houden maar dat GC's/juristen van een organisatie daar verschillende verwachtingen bij hebben.

Wat voor ons allen een enorme eyeopener was, is dat er eigenlijk niet standaard na afloop van een uitgevoerde opdracht een evaluatie plaatsvindt hoe de opdracht is gelopen of de rol van de adviseur zelf.  Ook worden er weinig lessons learned benoemd door beide partijen en vervolgens toegepast bij een volgende opdracht, zowel  aan kantoorzijde als binnen de organisatie van de General Counsel. Ook wijzelf hadden bij het opstellen van de vragen zoiets van "wij doen dat ook niet, wat gek eigenlijk".
Kortom, uit de bijeenkomst zijn diverse praktische conclusies te trekken. Zo kunnen advocaten en General Counsels met elkaar beter het gesprek aan gaan over verwachtingen over en weer aan het begin van het proces, maar ook achteraf hoe het proces een volgende keer nog beter kan en wanneer het resultaat ook echt een goed resultaat is. Zo zou de NOvA er goed aan doen om, in navolging van het NGB, projectmanagement op te nemen in het curriculum. Wij verwachten dat in de nabije toekomst meer nadruk op juridisch projectmanagement gelegd zal worden. Voor juristen is dat allicht nieuw, maar voor de "business" is dat al vanzelfsprekend.
---
Over de auteurs: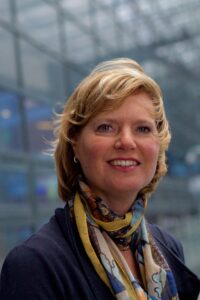 Malinda Miener is internationaal gevormd door haar jeugdjaren op de Europese School in Brussel. Daarna heeft ze 18 jaar als officier bij de Koninklijke Marine diverse functies uitgeoefend variërend van Hoofd Logistieke Dienst aan boord tot universitair docent rechten op het Koninklijk Instituut voor de Marine. In 2009 is ze begonnen als General Counsel bij TNO, het onderzoeksinstituut dat tussen het fundamentele onderzoek en de bedrijven zit en tevens huislab voor Defensie.
Begin 2015 is ze als General Counsel bij Alliander begonnen. Sinds kort werkt ze als General Counsel bij Enexis, een van de 3 grote regionale netbeheerders, waar ze op juridisch gebied samen met haar team mee denkt en vorm geeft aan de energietransitie die nu binnen Nederland maar ook overal op de wereld plaats vindt. Malinda is de winnares van de eerste General Counsel Award 2015-2016 en een gewaardeerd GCN-ster.
Steven Storm is advocaat/partner Corporate/M&A bij Van Benthem & Keulen te Utrecht en gespecialiseerd in fusies en overnames. Eerder was hij onder andere partner bij zijn eigen M&A nichekantoor en werkte hij als manager legal bij Essent N.V. Steven heeft een MBA titel behaald bij Nijenrode University en is register valuator (bedrijfswaardering), geregistreerd bij het Nederlands Instituut voor Register Valuator (NIRV). Steven doceert Transaction Law voor het Master of Business Valuation programma van Tias Business School en voor de Master Financial Planning/de opleiding Register Adviseur Bedrijfsopvolging van Avans+.