My name is Chris van Nooten, and I work as Head of Legal at Top Employers Institute. My Swedish fiancée and I live together in Amsterdam. I enjoy spending time in Sweden and traveling around with the people closest to me. I started working at Top Employers Institute in 2016 after finishing my studies. I completed an HBO Law degree at the Amsterdam University of Applied Sciences, a corporate law degree while studying in Edinburgh, and a master's degree in corporate anthropology from VU Amsterdam. After that, I started working at Top Employers Institute as a legal assistant, the company's first legal role ever created. Six years later, I am the Head of Legal, responsible for the legal and compliance cluster within the whole company.
Top Employers Institute
Top Employers Institute is the global authority on recognizing excellence in people practices and certifying those organisations. Top Employers Institute's purpose is to accelerate the impact of people strategies to enrich the world of work. The company has clients in over 121 countries, and has offices in 12 countries including China, South Africa, Singapore, Brazil, and the US, with its HQ in the Netherlands.
What the company does is best to grasp following the next four pillars:
Brand: Our certification helps organisations to leverage their certification with the certification seal to communicate their excellent people practices to the world.
Benchmark: What helps in getting better at something is learning from others. So we offer Top Employers the opportunity to measure their progress against other companies who are as dedicated to their people practices as they are. Additionally, we help organisations to benchmark their performance in interactive results sessions, insightful reports, and events.
Align: As organisations grow, regional processes typically align, and HR is no exception. We specialize in the alignment of practices and policies through regional reports and program management. The result is a global workforce who benefits from all outstanding people's practices.
Connect: The Top Employers Institute's program connects certified Top Employers with other organisations worldwide. We enable them to gain insights from leading Top Employers through online and offline events to share knowledge and success. In essence, we celebrate, learn, and connect at these events.
The Legal team
Our current legal team consists of a legal assistant and me. We are a small team that does great things, primarily focusing in 2023 on formalising several policies and processes in areas such as privacy, cyber security, IP, ESG, and corporate housekeeping. The 'S' from Social in ESG is a vital component to our company's success. Our team and our colleagues invest ample time and resources to subjects such as the ethics framework, the works council (OR), and customer and supplier due diligence. One of the company's values is 'Encourage Authenticity: Being a part of an inclusive community of diverse people means we support everyone's freedom to be their authentic self'. I truly recognize this and, as a team and a company, we act on it too. Our company is going through a maturity phase where we jump from being a teenager to becoming a university student. We're putting structure and learnings in place as we get ourselves ready to grow to the next phase of contributing to improving the world of work. For our team, these are exciting times as we move from being reactive to predominantly proactive regarding legal and compliance. We do this for all jurisdictions that we have offices in. Working on compliance matters in China in the morning, writing a policy on KYC around lunch, and working on specific US corporate housekeeping details in the afternoon keep us busy enough.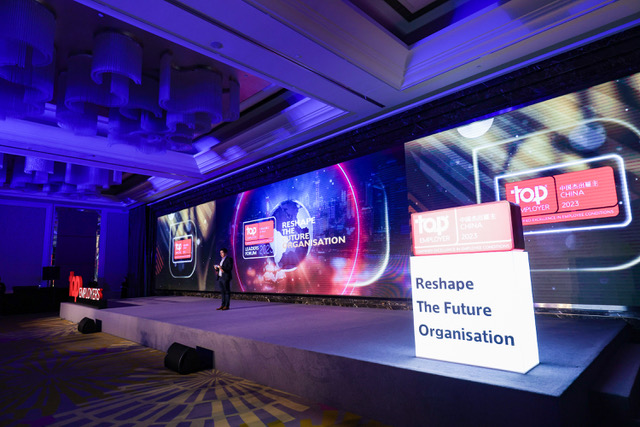 Challenges
One of the challenges that our team is facing is priority management. Many hot and relevant topics, such as ESG, privacy, cyber security, and information security, deserve our full attention. Learning to deliver the highest quality while being as efficient as possible can be challenging. Another exciting challenge is legal technology and the impact of AI on the legal field. There's much to read and much to gain. The question now is in what way these developments can help us, how we use it, and how we incorporate these innovative developments. While writing this piece, I am on a plane to Sao Paulo to connect with our team there and meet with partners. The distance, different time zones, and cultural differences make our work more challenging. At the same time, it makes our work meaningful and fun.
Disputes: Litigation & ADR
You aim to always avoid disputes; however, in some cases, it is necessary to have the dispute to gain new learnings and to become aware of specific improvement projects. Whenever there is a dispute involving Top Employers Institute, which is not often, we try to understand what the other party's motives are as this helps in our strategy to reach the best outcome, secondly to figure out what the distance to settlement is, and lastly to be as empathetic as we can be. I have noticed that showing empathy helps in getting to a resolution. In my view, alternative dispute resolutions, such as mediation, are the preferred way of working as long as the process is handled efficiently. In some cases, litigation is inevitable.