How technology can help you
Top-tier legal departments leverage both internal information and industry benchmark data to help make sound decisions about sourcing while improving law firm collaboration, controlling costs, and increasing efficiency.
Decisions about which outside counsel to work with are critical but don't always receive the scrutiny that their importance warrants. Often, the choice is made based on general impressions of past work or simply by who normally gets that type of assignment. When a legal department is very small, with just a few lawyers and relatively low outside counsel spend, that may be fine. But when an organization grows to a large or global level and legal spend accelerates, operating efficiently requires real, correct rate data on which to base sourcing decisions. Luckily, there are tools that can help.
Combining Internal Wisdom and Industry Data
Internal knowledge about which outside counsel have previously served the department well is a key factor in making law firm assignments. A robust matter and spend management solution, such as Passport® from Wolters Kluwer's ELM Solutions, captures data such as average matter length and spend by law firm, allowing objective comparisons when assigning new matters. This type of solution can also record subjective data about firms, such as satisfaction level with their service or which specific lawyers are most helpful, so that each member of the legal team can always access the collected perceptions of their colleagues.
The power of this internally-generated data is increased when it is used in combination with external data about how much other companies are paying their outside counsel for similar work. For seven years ELM Solutions has been publishing the Real Rate Report, powered by our LegalVIEW® database, the world's largest source of legal performance data. The report is based on a staggering amount of detailed legal spend data from actual billed and paid invoices. While this year's report is still being compiled, last year it was based on approximately $20 billion in legal spend, about $2 billion of which came from Europe. U.S. companies adopted the e-billing systems that capture this data earlier, but the last several years have seen increases in our European data set, so we expect that European share to be even higher for future reports.
Global Differences or Converging Trends?
The current amount of reporting data from Europe allows us to make meaningful high-level comparisons between U.S. and European rates. For example, from 2014-2017, U.S. rates have increased by about 10%. But over the same period, we see U.K. rates remaining largely flat.
Meanwhile, rates in Continental Europe have been decreasing by roughly the same amount that they have increased in the U.S. We will continue to watch these developments to determine whether the trend toward a global flattening of rates continues.
The Value of Specificity
By collecting and analyzing granular elements of invoice data, we create expected rates that are very accurate even when drilling into specific parameters such as industries, lines of business, years of experience of the attorney, firm size and more. Because of this level of detail and accuracy, our rate data provides a foundation for clients' proactive cost control measures. For example, although the average rates in the U.S. have risen, Real Rate Report clients have been able to use the data to negotiate better rates and relationships, create more efficient staffing models, and set up smarter AFAs – all because they are well informed about the fair value of various types of work and who does it.
To get started capturing your own internal data and using invoice data in your legal management processes, learn more about the Passport legal management platform and the Real Rate Report.
About the author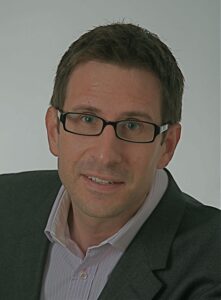 Mark Stapleton
0203 197 6732 | Mark.Stapleton@wolterskluwer.com
Mark Stapleton is Managing Director, EMEA, at Wolters Kluwer's ELM Solutions. Mark joined the company in 2013 as the regional head of the business in EMEA and is responsible for leading its continued expansion as the Enterprise Legal Management market continues its rapid growth and development.
Mark has spent the last 18 years in the B2B information and software markets, previously working for Reuters and Dow Jones. Mark has a Bachelor's degree in Economics and Politics.