Nieuwe huisvesting Booking.com: aanpak van een juridisch complex dossier
Huisvesting is een onderwerp dat steeds vaker in de bestuurskamers aan bod komt en ook meer en meer afgestemd wordt op de behoeften van de organisatie. Veranderende werkpatronen, nieuwe werkstijlen en kosten met betrekking tot transport en mobiliteit spelen hier een belangrijke rol in en kunnen organisaties voor behoorlijke uitdagingen plaatsen. In dit kader adviseerden we Booking.com afgelopen jaar bij de realisatie van nieuwe huisvesting. Een mooi voorbeeld van een geslaagde samenwerking tussen de GC en de advocatuur voor het goed managen van een complex juridisch dossier.
Het huisvestingsvraagstuk stond ook bij Booking.com hoog op de agenda. Booking.com is het afgelopen decennium exponentieel hard gegroeid en om de toekomstige groei te kunnen huisvesten was zij op zoek naar een nieuwe kantoorruimte. Om dit te realiseren, zag general counsel Rutger Prakke zich gesteld voor een grote uitdaging: het nieuwe hoofdkantoor vergde een zeer grote 'one off' investering van het management en binnen de eigen gelederen was weinig tot geen kennis van een opdrachtgeversrol in een projectontwikkeling aanwezig.
2-0 achterstand
In aanvulling op Booking.com's interne uitdagingen waren er project-specifieke uitdagingen. Ten eerste was maar één locatie in de binnenstad van Amsterdam geschikt: de laatst onbebouwde kavel op het Oosterdokseiland. Ten tweede had ontwikkelaar BPD op die plek reeds een grondpositie.  Hierdoor begon Booking.com met een 2-0 achterstand aan een traject om een marktconforme deal te sluiten die ook zou voldoen aan veeleisende duurzaamheidsnormen.
'Once in a lifetime'
Het was aan ons om dit 'once in a lifetime'-project in goede juridische banen te leiden en de marktconformiteit van de transactie te waarborgen in een solide contract. Daartoe hadden we zeer nauw contact met Booking.com's GC. Tijdens een twee-wekelijkse update kregen wij feedback op de lopende onderhandelingen en push back op voorstellen die naar inzicht van het management niet haalbaar waren. Deze updates vormden een interactief proces en zorgden voor een nauwe betrokkenheid van de GC bij het project, terwijl de onderhandelingen en het opstellen van de documentatie door het projectteam konden worden gevoerd. Een wijziging van de specificaties in een late fase van de onderhandelingen leidde tenslotte tot belangrijke wijzigingen in de overeenkomst. Uiteindelijk slaagden we erin de contractering van het project binnen de gegeven tijd en parameters rond te krijgen. Naar verwachting zal het geheel eind 2020 worden opgeleverd.
Integrale aanpak projecten
De nieuwe huisvesting voor Booking.com is een mooi voorbeeld van onze aanpak. Er was uiteenlopende expertise nodig, waaronder notariële kennis en kennis van omgevingsrecht, en er kwamen financierbaarheidsvraagtukken, bouwrechtelijke issues en exit-strategieën aan bod. Deze zijn bij ons allemaal onder gebracht binnen één team: Projects & Real Estate. Dit team pakt projecten op een integrale manier aan vanuit een totale lifecycle view, waardoor we ook kijken naar de financierbaarheid en/of verkoopbaarheid van het project nadat het gereed is gekomen. Uniek daarbij is dat ons team kennis en tactieken uit andere markten, bijvoorbeeld het splitsen van kasstromen (in projectfinancieringen), inzet in markten waar dat niet – of minder – gebruikelijk is, zoals bij de ontwikkeling van nieuwe kantoorgebouwen. Met de GC van een organisatie stemmen wij steeds nadrukkelijk af waar hij of zij behoefte aan heeft. Goede samenwerking en managen van verwachtingen leidt immers tot het beste resultaat.
Over de auteurs: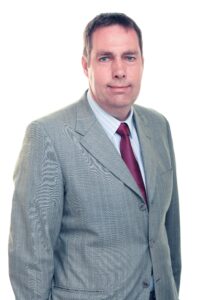 Leon Hoppenbrouwers
Leon is notaris en partner in de Projects & Real Estate Praktijk van Allen & Overy en is gespecialiseerd in vastgoedrecht en het aanverwante notariële recht. Hij heeft veel ervaring op het gebied van (commerciële) vastgoedtransacties, de verkoop van vastgoedportefeuilles, sale en lease back transacties, vastgoedontwikkeling, binnenstedelijke herstructurering en het vestigen van zekerheden bij financiële transacties.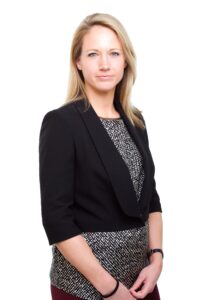 Esther Zwiers
Esther is senior associate in de Projects & Real Estate Praktijk van Allen & Overy en is gespecialiseerd in vastgoed-, bouw- en aanbestedingsrecht. Zij heeft veel ervaring op het gebied van projectontwikkeling, de vastgoedaspecten van acquisities, aanneming van werk en de contractering van huur- en bouwovereenkomsten. Ook procedeert zij regelmatig over deze onderwerpen.