What are your ambitions for 2019?
The General Counsel (GC) is changing from a legal expert and risk mitigator to a business enabler. The best of this new breed of GCs are agile, on the ground, close to the business, and engaged up-front with their organization's design and technology teams, enabling them to advise on contentious issues relating to security or risks.
In collaboration with Oxford Economics, Deloitte commissioned a global survey, 'Oxford Economics Global Legal Department Technology Trends Study", administered to legal function, operations and procurement professionals, with a focus on legal's technology readiness and adoption. This study reveals three overarching themes in legal's journey to value: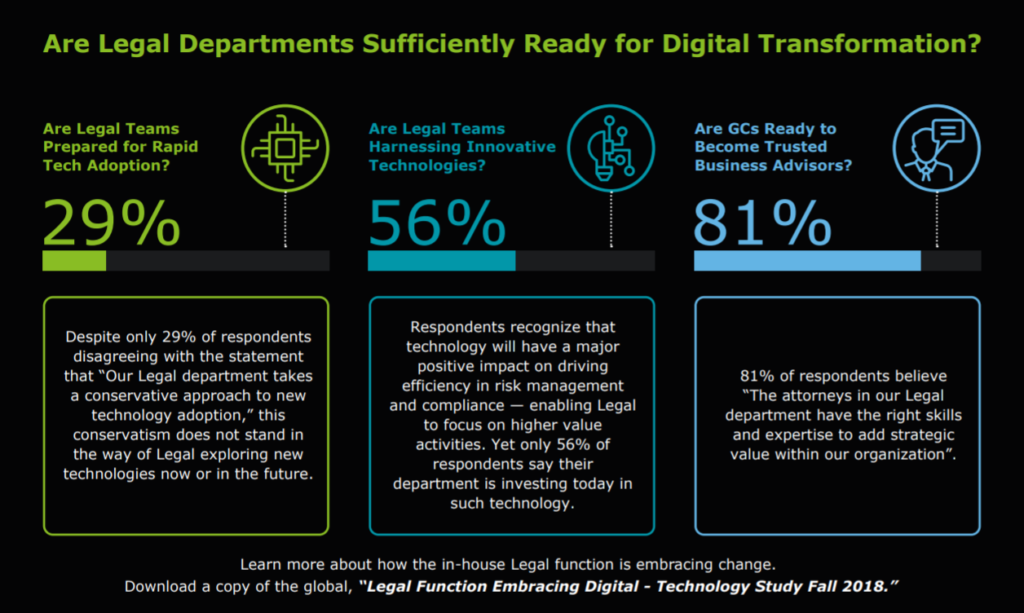 Technology is only one component of the transformation of the legal function. Its effectiveness is dependent on the quality of Legal's operational strategy including the ways people and processes, as well as technology and data, will contribute to its achievement. GCs should hold off exploring the myriad of third party legal technology solutions available, until they have decided which of their problems they are trying to solve and whether technology is the best way to fix them. Then the questions of in-house technology, bought in for use on-premises or accessed as a service on the Cloud can be addressed.
Over time, the burden of work will fall differently across the resource mix of legal functions, other in-house functions, offshore, outsourcing, and technology. In the next two to five years, we expect that the deployment of natural language processing will eliminate much contract drafting work, a lot of research will be automated, intuitive document and knowledge management will expedite finding precedents, with the legal function spending less time on administrative tasks and more on strategic advice that adds significant business value. This presents exciting opportunities for GCs and their teams.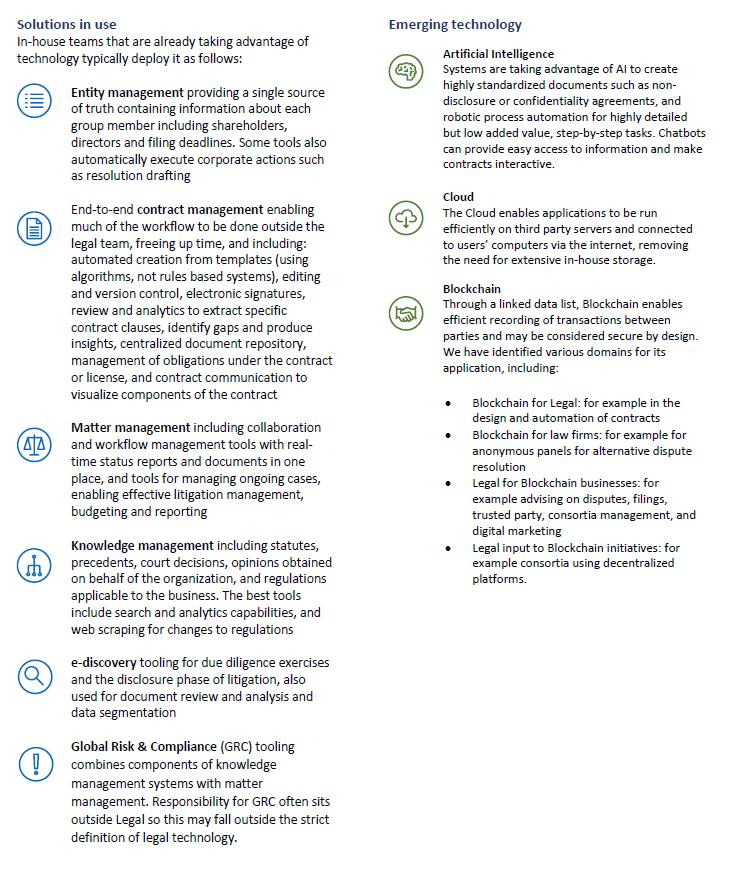 If you would like to have more information, please download our survey 'Going beyond risk and compliance: Legal functions embracing technology.' The survey reveals how General Counsels and their teams are adopting technology to enable transformation, maximize efficiency, and free up lawyers' time to work more closely with their organizations as a trusted business partner.
Or download our thought piece 'What's your problem? Legal technology' based on insights from Deloitte subject matter experts around the world. The report explores the benefits of technological solutions for in-house teams, the types of technologies that the more mature legal functions are using, the challenges which are preventing others from reaping the rewards of implementing the right solutions, and the most important considerations when it comes to adopting technology.
Website: https://www2.deloitte.com/nl/nl/pages/legal/articles/legal-technology-transformation.html
For personal contact, please get in touch with :
Peter Kits
Email: pkits@deloitte.nl
Mobile: +31 6 1300 1055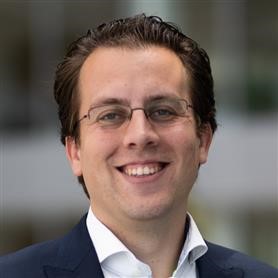 Dominique Poot
Email: dopoot@deloitte.nl
Mobile: +31 6 5359 8604