GOVERNANCE IN UNSEEN CRISES – HOW DO YOU ACT AS GC?
In most cases, companies and General Counsel have Governance and associated frameworks in order for 'ordinary' crises. But as the person ultimately responsible for Legal – and increasingly for sustainability and/or climate change issues – how do you act in the best interests of your company and stakeholders in the face of one unknown and unprecedented crisis after another that is now upon us? Many familiar frameworks are being eliminated and that can be challenging for General Counsel who, as very senior lawyers, are actually used to defining the frameworks for the companies. So how do you best position yourself as GC now?
The morning's insight, in which Pauline called on participants to think carefully about the changing role of the General Counsel and the associated responsibilities, was a nice prelude to the round table discussions. Mark Tuitert, who, among other things, made a pledge for the person behind the professional with his own personal story, and also stated that some things which are beyond our control need to be accepted, also connected to the changing world, in which participants are challenged again and again to reflect on their own position and take a stand. Fortunately, in business, we have longer than 2 seconds to not immediately finish 11th… instead of first.
Keynote Pauline van der Meer Mohr
Pauline van der Meer Mohr, chair/member of the supervisory board at several large companies and chair of the Corporate Governance Code Monitoring Committee, will start the day with her views on the role of the General Counsel, now and in the future. First, attendees are challenged: if you had been the GC of NAM in 2000, what would you have advised the BoD around gas drilling/earthquake damage? And with today's knowledge, what would you have advised? Using this example, Pauline substantiates what she sees as the irreversible trend for every company to take on greater social responsibility than has hitherto been customary. From 'shareholders capitalism' to 'inclusive capitalism'. This is also reflected in the updated Corporate Governance Code at the end of 2022.
Obvious short-term challenges include climate legislation (the set of EU Green deal directives such as the CSRD and the CSDD), the IMVO bill and the BoD's duty of care. How to deal with this as a GC, especially now that various interest groups are expected to conduct more frequent test cases on these issues and judges will more explicitly test what is socially acceptable.
But there is more. For example, consider the war in Ukraine, inflation, cyber, AI, behaviour and culture: crises today have many different aspects that all fall on the GC's plate: in fact, there is nothing that happens within a company that the GC is not, or should not be, involved in one way or another. This calls for a GC to think much more broadly than purely legal ánd that he or she also always sits at the table with the Executive Board and can interact directly with the Chief Executive Officer.
A good GC-CEO relationship is essential. You absolutely have to be able to trust each other. As GC, make sure you are not to be out of the boardroom! Further, make sure you are at the BoD meetings. And yes, there are practical challenges. Because as a GC, you have to do more and more, with less money. Control functions are simply heavily relied upon now. However, do not underestimate how much there is to gain in this area, by being very explicit about which expertise you really want to keep in-house and outsource what can. Be sharp in choosing focus areas. In short: don't keep running like a hamster on your hamster wheel, but take a thorough look at what matters most to your business. And where you can, and should, contribute best in a broad sense in the changing future: what moves the needle?
How do you get through all the crises intact yourself? Resilience and mindset! Learnings from an elite athlete.
When Mark Tuitert won gold at the 2010 Vancouver Olympics in the royal number, the 1,500 metres, everything was just right. Prior to that victory, however, he learned to reflect and make choices using the principles of Stoic philosophers to cope with the immense pressure of elite sport and the enormous challenges in his private life. After all, just training hard and/or smart won't get you there. However, you can train yourself to withstand setbacks and grow as an individual. A reflective mindset with a good dose of courage is needed to speak out and act so that you can move forward and the pieces of the puzzle fall into place. Mark advises attendees to focus on what is in your power and take action, not shying away from emotion. A powerful plea full of insights around resilience. And onward again!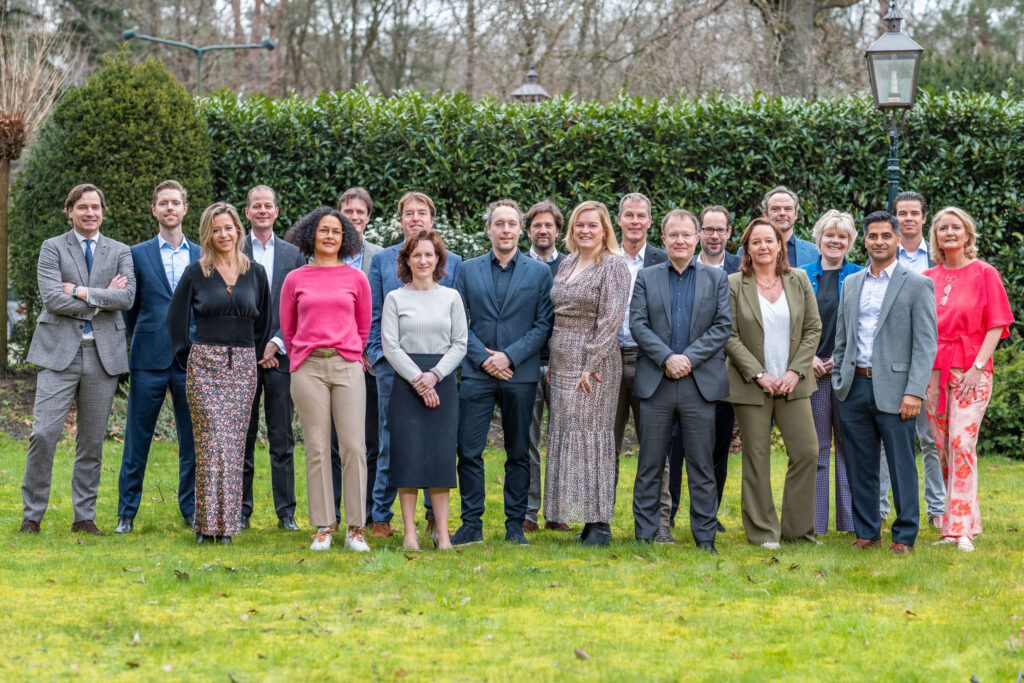 The following 10 Roundtable topics were discussed:
Restructuring in crises: do's and don'ts for GCs
Restructuring in crises: do's and don'ts for GCs
Sustainable or greenwashing? The role of the GC
(I)CSR – Curse or blessing?
Role of the General Counsel in cybersecurity incidents
The criminal brain
Managing the disfunctional Board
The evolving role of general counsel and the legal team in the context of crisis management
GC leadership in crisis situations: lead or suffer?
The latest Corporate Governance Code: what to do with it as a GC?
Photo impression of the day